Posted on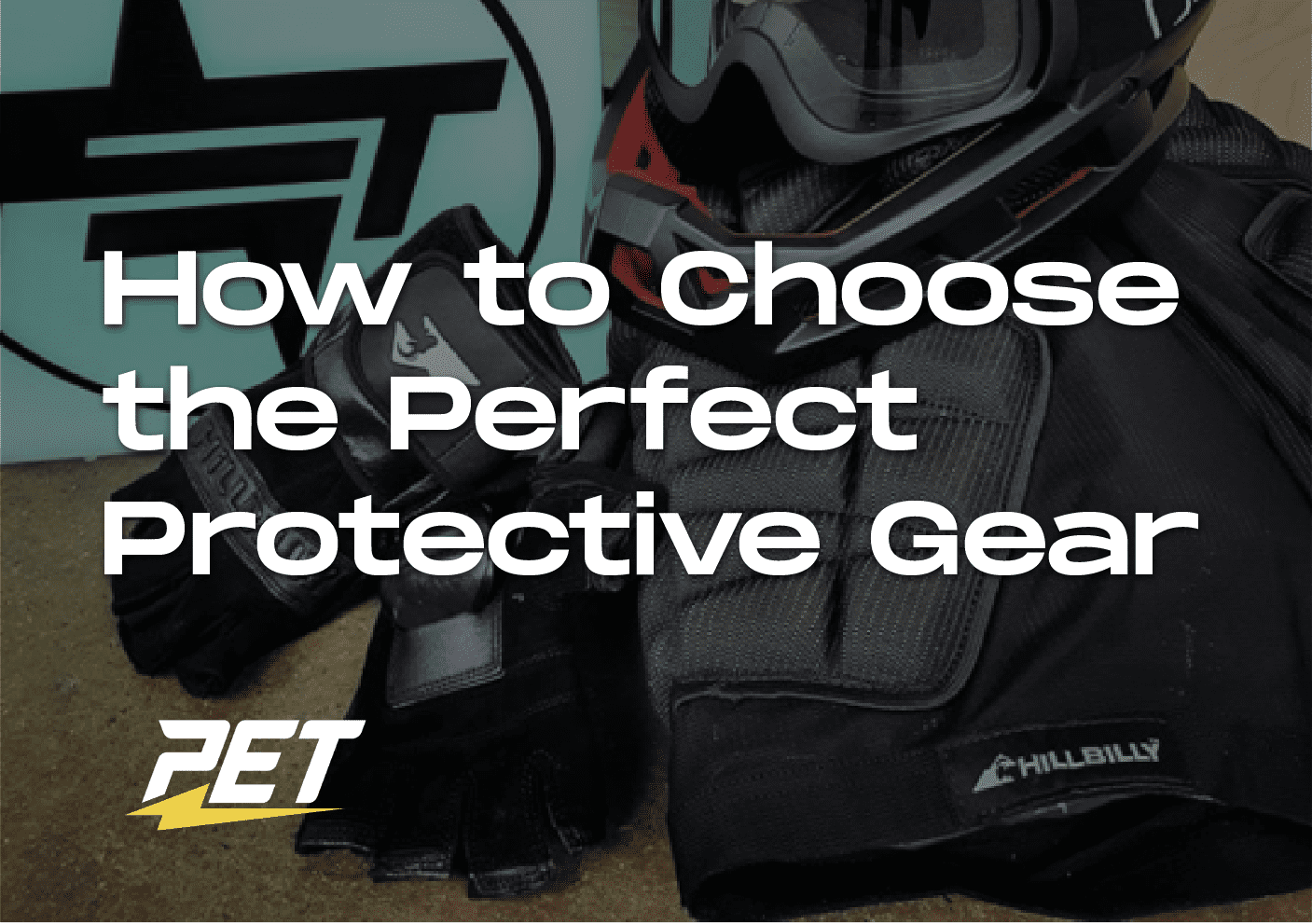 Let's talk protective gear. Whether you ride electric scooters, electric unicycles, e-skates or any other type of micro-mobility, you'll be needing some level of protection from any potential falls or accidents.
This blog post is a guest blog from Philip Chan (@scooterlifelondon) and a member of the PET community, sharing his thoughts on protective gear after years of riding.
What is the Best Combination of Protective Gear?
Preference of protective gear combinations is completely up to personal taste. However, there are two things that are certain; 1) The more/greater protective gear you wear, the better you will be protected in the event of an accident, 2) If you don't like or feel comfortable with your gear or gear combination you probably won't wear it regularly, so try to choose protection that you feel comfortable and confident in, that you will actually wear whilst riding your personal electric vehicle (PEV).
The level and combination of protection necessary can be considered by the speed you travel, your riding environment and the potential severity in the case of an accident and the weather conditions. Below are some of my personal recommendations for choosing which gear to wear in some different scenarios. Hopefully it will be of help to you finding your own personal preference for protective gear when riding your electric scooter, electric unicycle or any e-skate.
Are you someone who rides low performance PEV's at 15mph or less, and occasionally commute shorter distances on quieter roads with some cars, buses, cyclists and generally just ride more casually for leisure purposes?
Then a trail half face helmet and mountain bike gloves should be reasonable.
Are you someone who rides mid range PEV's at 15-25mph, regularly commuting longer distances on busy roads with lots of cars, buses, cyclists and other road users?
Then I recommend to wear a full face helmet, mountain bike gloves and knee pads and arm pads.
Are you someone who rides high performance PEVs at speeds greater than 25mph, and regularly commute longer distances on busy roads with lots of cars, buses, cyclist and mainly rides for daily commuting purposes?
Then I highly recommend to wear a full face helmet, motor cycle jacket or full body amour, shin pads and MX gloves.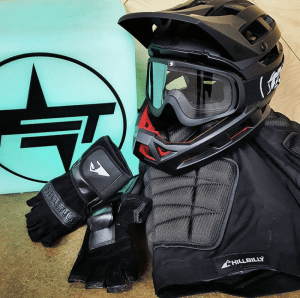 Note – the above are just some outlines and suggestions that should be taken with a pinch of salt. As a PEV rider, only you know your personal riding situation and riding style, therefore it is ultimately up to you, when deciding about protective gear and the best options four you.
Overall I think it is hard to categorise distinctively which protective gear should worn in which situations, as every situation is different and ultimately every person is different and has different preferences when it comes to riding and using protective gear.
Speed of travel, riding environment and consideration of severity of the accident if you were to fall in that riding situation, and the weather conditions (before and whilst your ride), are some of the most important factors when deciding which protective gear to wear whilst riding your PEV.
Remember the faster the speed, the more traffic (especially vehicles), and the poorer the road conditions the greater the level protection you should consider wear whilst using your electric scooter, unicycle or Onewheel.
My personal favourites
Enduro Helmets – as they offer great full face protection, whilst remaining cool and light on my head (PET stocks Kali, check them out)
Motor cross jacket- as an all in one package jacket that you can easily wear and will provide you with abrasion resistance and CE rated body protection (PET stocks ultra cool Lazyrolling amour, you're gonna love these)
Shin pads – as they provide full leg protection
Motocross gloves with a built in wrist guard – as they provide full protection to the hands and stop you braking your wrist, all whilst providing the flexibility and the breathability of a normal MTB/MX gloves
Finally, wear protection gear, ride safe and responsibly and most importantly, enjoy the freedom of green transport on your PEV.
I hope this blog on protection has been useful and you can take something away from it. If you would like to demo or purchase a PEV please visit or contact PET.
I can 100 percent recommend them for their awesome selection PEV products, excellent in house and servicing (the best in London), warranty and most importantly complete honesty and transparency about advise and recommendations, to help you find the perfect PEV to suit your requirements and needs.
If you would like to support my work please follow my social media (listed below) and if choose to purchase an electric scooter, EUC, Onewheel or any other PEV from PET, the CODE : #GOELECTRIC will give you £50 off for your first purchase. Please feel free to message/contact me with any questions,I will be happy answer, and be of help where possible.
Instagram/youtube : @scooterlifelondon
Protection Recommendations 
Helmets 
Road Bike – Kask mojito / Poc Omne spin
Trail half face – Troy Lee A2 Mips / Poc Tectal race spin
Enduro – Fox Proframe / Troy lee Stage / 100% Trajecta / Giro Switch Blade / Bell Super 3R mips
Downhill Motorbiking: Troy Lee D4 / Leat DH 4.0 / Poc Coron air spin / Fox air spin / Fox rampage Pro
Gloves 
Mountain Biking/Motocross  – Troy lee / Fox / Leat / alpine star
Body Amour and protection jackets  
Lazyrolling / Dainese / Leat / Fox / Rst / Thor / Alpine star
Here are some other blogs you may find useful: 
PET Guide to Electric Scooter Maintenance