Posted on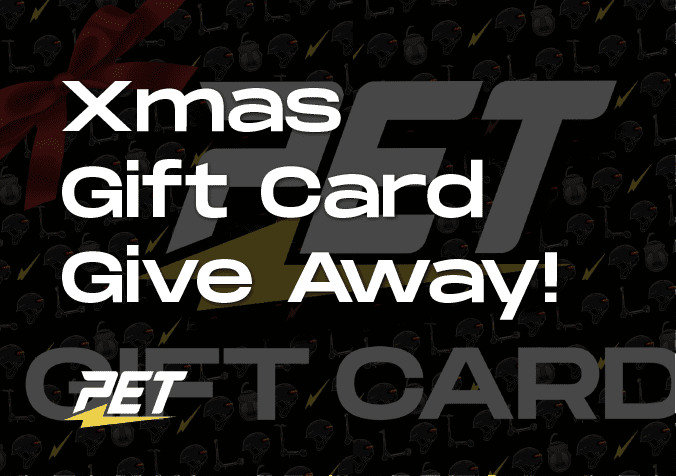 A Gift From PET to You!
🎁 We're introducing PET gift cards and in the spirit of Christmas we're giving away 7 gift cards of £50 and 1 gift card of £100! 
To enter simply do the following on our Instagram and Facebook :
✅ Like the post 
✅ Tag a friend in the comments 
✅ Make sure you follow @personalelectrictransport on Instagram & Facebook
✅ Share to your stories (don't forget to tag us or we won't see that you've entered)
You can enter multiple times in the comments by tagging a different friend in each – we'll be picking the lucky winners on Christmas Eve


Deadline is midnight UK 23rd December

🤞 Good luck everyone!
Of course if you'd like to purchase a gift card for someone special you can also go ahead and do just that!

⚡Team PET