Posted on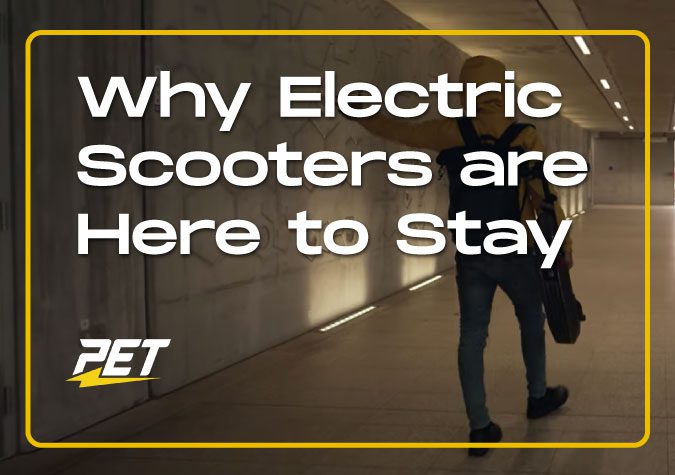 Why electric scooters are here to stay in the UK
Our friends the Electroheads collaborated with PET to explore why scooters have become a preferred mode of transport for many and why they are here to stay.
With the implications of the pandemic, people en masse have decided that e-scooters are a convenient and viable mode of transport that is completely emission free. What started off as a tech geek hobby has now become a solution to transport woes, such as delays or early morning and late night commutes. Their compact size and portability mean they are well suited to inner city living as well as long distance commuters.
The government's response to scooter law has been sluggish, the UK being the last country in Europe to take action and making only rental scooters legal to ride in certain boroughs. However, this is not a feasible solution for those who use scooters as a last mile vehicle.  There are also concerns that it is not clear how often the shared scooters are sanitised, making private ownership  the unmistakable way forward.
Despite the fact that they are currently illegal to ride in public in the UK, electric scooters have fast become a firm favourite for personal, independent travel. Eilis of the Electroheads team and PET take a look at why e-scooters have become so popular and what the future holds for these PEVs.
Watch the vlog on youtube (above) and find out more about Electroheads here.
More blogs about scooters:
Electric Scooter UK Law and Safety Issues