Posted on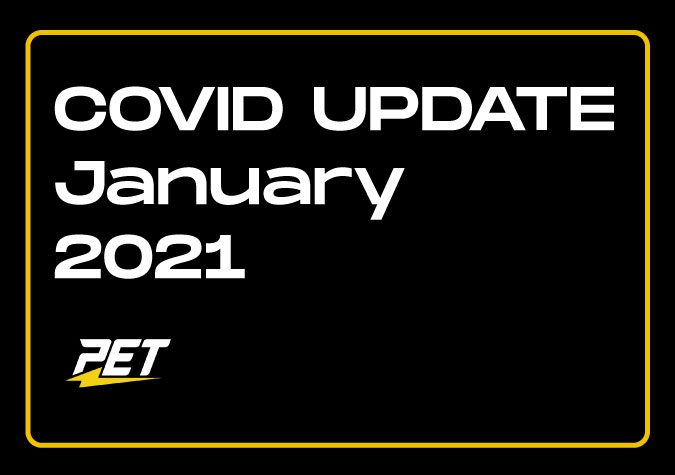 Hi Everyone,
COVID-19 Update
PET – Personal Electric Transport Ltd.
Jan 2021
As an essential repair business, PET will remain open for all repair and maintenance work. Should you wish to make a purchase, please do so via our website.
Purchases will be dispatched the same day if you order in the morning, although deliveries are taking a little longer during the crisis. If you urgently require an item immediately, please contact us with your order details and request a collection.
Our workshops will be busy during the lockdown. To keep everyone as safe as possible, we are asking everyone to book an appointment first and not simply turn up at PET. You will be asked to observe strict social distancing rules when you drop off your vehicle and please wear a face mask when you enter Leyton Industrial Village.
On arrival to PET, please call reception on 020 8556 2025 and wait to be served.
Thanks for your understanding and stay safe!
With a few adjustments, we hope to continue to provide a full service during this lockdown. As always, we will be available by email or phone should you need advice or help with anything scooters or EUC.
Stay safe!
Kayla, Adonis, Nikos, Tomek, Vlad, Mark & Rob
PET