Posted on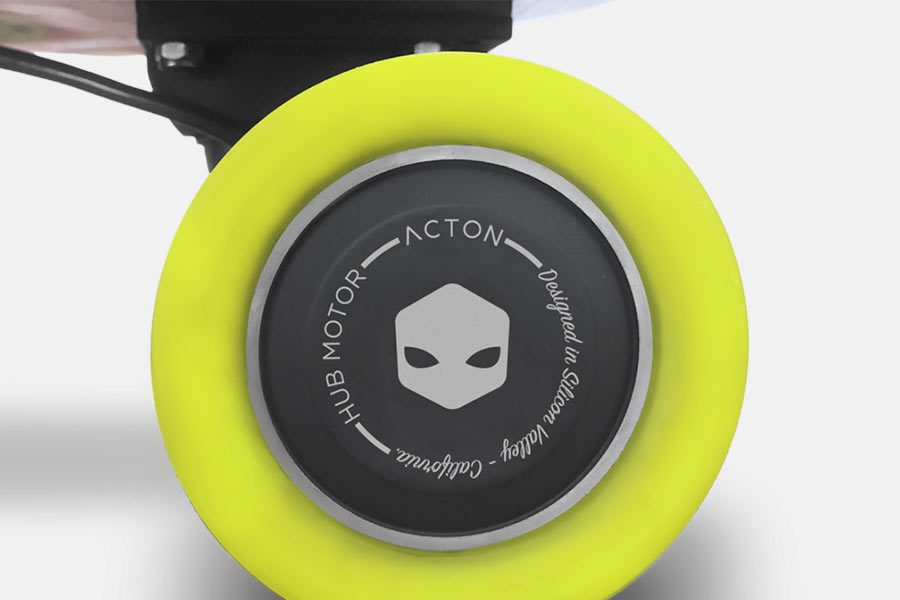 The biggest thing in electric skateboards for 2016 is in-hub motors. Will Hub Motors Redefine The Electric Skateboard Industry Or Is It Just Another Fad?
First we need to break down the two different kinds of motors used for electric skateboards.
Belt Driven electric skateboard motors
Pretty much every board currently on the market with the exception of a few cheap Chinese boards that are filtering in through Alibaba and eBay are all Belt-driven motors. Right now the defacto standard that all other boards are judged against is the Boosted 2000 Dual+ monster. This board has cracked the code and made something that is really fun to ride and still pretty safe. The board is relatively heavy and expensive but from everything I've read online, Boosted really stands behind their product. That might change in the future, but for now, they are the yardstick by which other electric skateboard companies are judged.
Advantages of Belt Driven Motors
You can get the gearing ratio perfect for your application : Every electric motor has a power range that the motor works best at, the trick is matching that optimum speed with the right sized skateboard wheel for that application (generally under 100mm for street use). Using a belt allows you to do just that.
The motor is slightly more sheltered from road debris as it can be moved up and away from the ground.
Disadvantages of Belt Driving Motors
You gotta replace the belts : Not that often but if you're commuting with your eSkateboard every day for extended distances the belts will wear out. If your belt breaks on the road and it's not a dual drive system then you're going to be kicking it home.
You can't push it : If the battery dies your board is not going to roll without a whole lot of friction. More than likely you're going to bend over pick up your board and carry it the rest of the way.
On high power boards the motor is still open to the elements : On some of the lower power 24v boards the motor is completely sealed. Every 'high power' motors I've seen for electric skateboards are almost always open to the elements on one side. This creates the potential for water, debris and metal objects to find their way inside the motor which is going to suck.
Direct Drive electric skateboard motors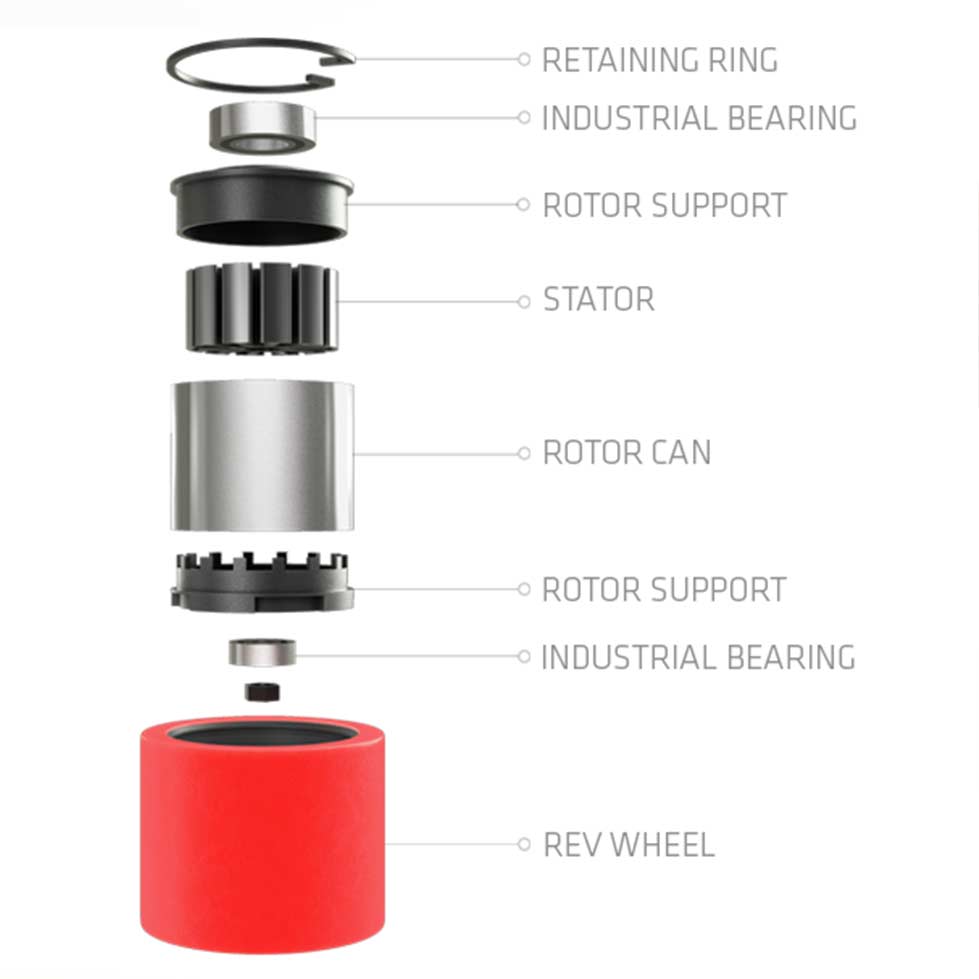 The more common electric motors that can be found on most of the more inexpensive electric skateboards in China are Direct Drive (DD) hubs. These motors are out runners (the wheel is what turns) and they have a 1:1 motor ratio. Every time the motor does one revolution, so does the wheel. The new Blink Board by Acton it's the best example of transition from belt drive to DD Hub
Advantages of DD Hubs
Simplicity: The DD design is the simplest you're going to find. Other than melting the windings or the insulation on the phase wires or overheating there is little you can do to destroy them. Since it is a outrunner there are no brushes to wear down meaning it should run well pretty much forever.
Nothing to wear out: No clutches, no gears, no pulleys. The only thing that can fail really is the bearings on the motor. The Manta drive shown above has some pretty beefy bearings on both sides of the wheel so that is pretty unlikely.
You can kick it : That's right the DD design is the ONLY design that allows you to use your skateboard like a normal skateboard when your battery dies. A well designed DD motor will have very minimal cogging effect so it will have little resistance to being pushed.
Disadvantages of DD Hubs
Less power than a comparable Geared hub or a Belt drive: Since the geared hubs and the belt driven motors both get to spin a lot faster than the DD motor then you will need MORE watts to make the DD motor feel as powerful as a Geared or belt drive system.
Heat dissipation: Since the windings are inside the motor, it is hard for heat to work its way to the outside of the hub unless it has ventilation holes. Such a small motor doing so much work is going to get very hot. There is a chance that this will be an excellent application for ferrofluid cooling, but as far as I know, no one is doing that on a large-scale yet. If you have ventilation holes then you have to worry about water and debris getting inside your motor. Only the least powerful skateboards (less than 400W from China like this one) are sealed, everything else has massive air holes in it for cooling.
The Urethane wheel keeps the heat inside the motor.
It seems to me that the biggest problems that skateboard motors face is cooling. While having DD Hub motors might move the industry forward, they still haven't solved this fundamental problem. What will the future hold for electric skateboards? All I know is that it is an exciting time and that even if the current batch of hub motors fail to live up to users expectations, they are still moving the industry forward in a good way.