Product Description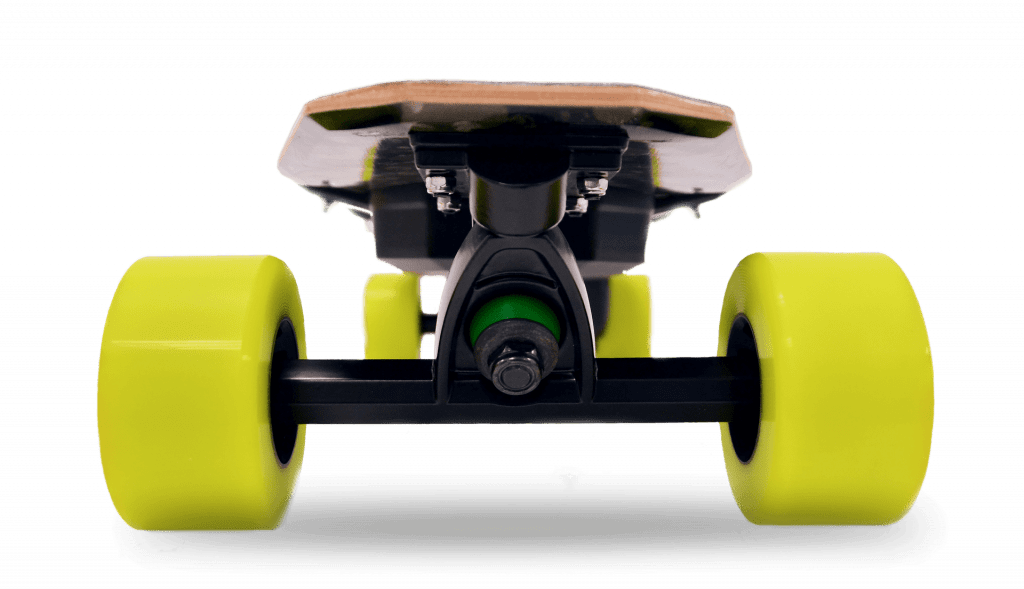 THE BOARD IN A BLINK
Considering its light weight and small size, Blink is a powerful electric skateboard. Weighing just 9 lbs. and measuring only 27 in., Blink is still able to achieve speeds up to 15 mph. It's a vehicle designed for quick transportation and maximized portability. This is all thanks to the board's powerful motor—you can feel the torque every time you accelerate.
THE INs AND OUTs
Blink's structure and components are designed with the best skateboarding experience in mind. To give you this optimal experience, we use polyurethane wheels and maple wood to craft our electric skateboards. The authentic skateboarding experience is then amplified with a rear-wheel hub motor, making even climbing hills an easy job.
HUB MOTOR
Hub motors are a primary reason of why Blink Board stands out in the current line of electric skateboards. Unlike traditional belt motors, hub motors are enclosed within the wheel they power. This protects them from damage, reducing the need for maintenance. Without the need for rubber belts, hub motors offer a smoother riding experience. And if the battery runs out, you also have the option to ride them as regular skateboards. This of course, activates our regenerative braking technology, which allows you to squeeze out even more distance from your board.
3 MODES
Through the smartphone app, the user can experience Blink in three different speed modes: Beginner (slow), Normal (mid), and Pro (fast). These speed modes allow the user to adjust and adapt to the board at their own pace. Whether you want to race or cruise, the freedom to choose is in your hands.
APP FEATURES
The ACTON app is in available in both the Apple app store and in Google Play. Search "ACTON" to find and download the app. Pair up the Blink Board with the ACTON app via Bluetooth. Snap your adventures, record your routes, and log your miles (or kilometers). Challenge yourself, even. Our interactive app includes levels and challenges to take on. Simple and straightforward. ACTON takes you places.
Remote control & skateboard strap included!
RANGE: 6mi/45min
MAX SPEED: 15mph
COLOR: Black/Purple
MOTOR: 800W
CHARGE TIME: 1hr
INCLINE RATE: 15%
WHEEL SIZE: 83mm
WHEEL MATERIAL: PU
DECK LENGTH: 27in
PRODUCT WEIGHT: 9lbs
USER WEIGHT: Max 220lbs
BOARD MATERIAL: Canadian Maple Wood
SHIPPING DIMENSIONS: 28.5in x 11.5in x 8in
BATTERY: Lithium Ion 36V, 2Ah, 10C
SPEED SETTINGS: Beginner,Normal,Pro
APP: iOS/Android