Posted on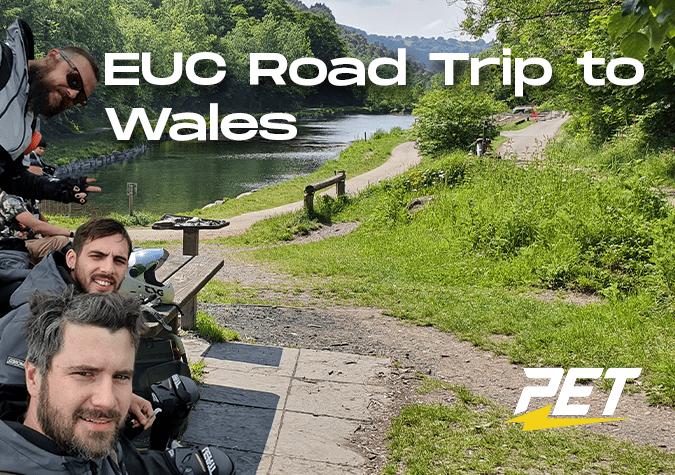 EUC Road trip with Carve Electric UK and Carve Wales
Over the Jubilee long weekend a few of the riders got out to the Welsh country side to get in some fresh hill side air and a few opportunities to see what our wheels are made of.
We packed as much essential gear as we could into the PET Mobile and up and away, out of the big smoke on a ride we'd been looking forward to for a couple of months.
We were stoked to have Carve Electric UK and Carve Wales organise the thirty odd riders who all came together for the EUC Road trip. Everyone had been itching for a good countryside since the end of lockdown and restrictions.
Our PET Mobile left on the Thursday, taking full advantage of the additional bank holiday.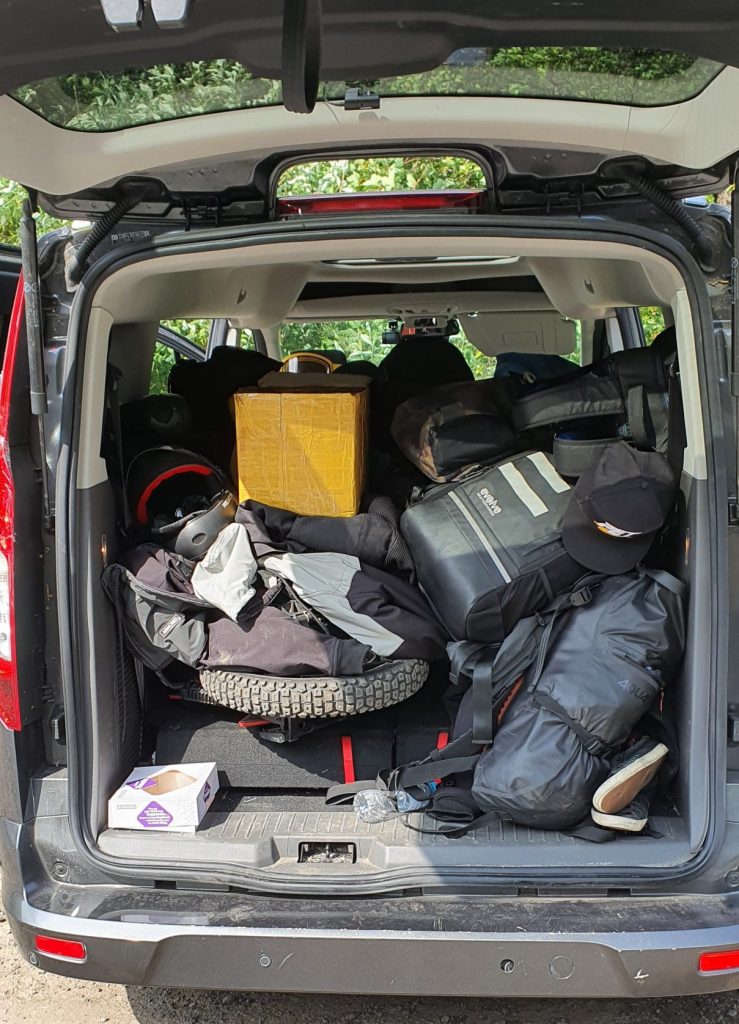 For maximum ride time the drive was chopped up into two parts.  Our first stop over was Cheddar Gorge in South Bristol where we had a group ride accompanied by a late lunch at a nice little pub. The Gorge was lush with greenery and the weather did it justice, just a sign of the epicness that was come!
Arriving In Swansea
Early evening, we arrived in Swansea, fortunate to be able to catch a sunset ride along the beach. The locals were pretty entertained by our array of rides.
After dinner we headed home to recharge at our lovely little hotel.
Friday morning we explored Cwmcarn Forest. This spot was so awesome that we had to go back again the next day. The track was incredible, it felt like it was made for 40mph EUCs.
Afternoon hill climb at Brecon Beacons mountain range (where we were sitting on the cliff)
We left on the Saturday and weaved our way back to London. Of course, making the most of the scene riding routes along the way.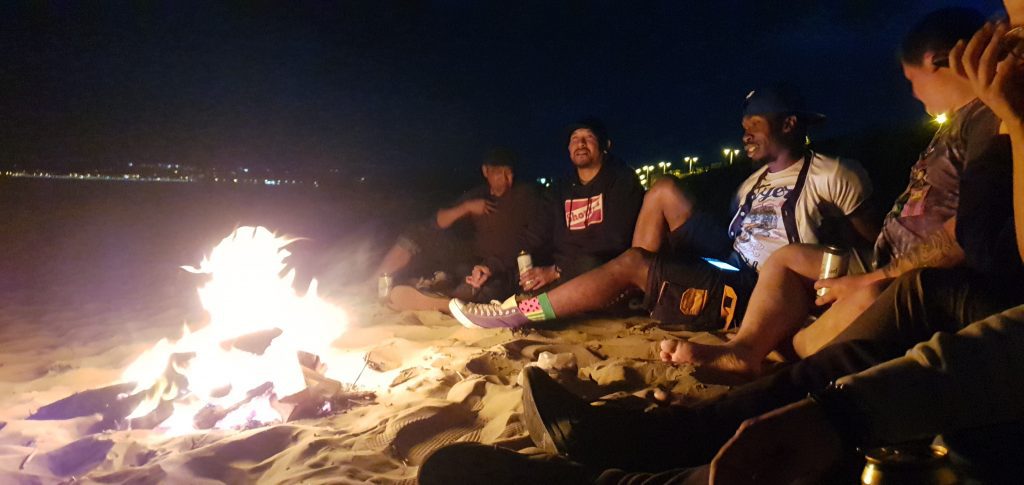 EUC Roadtrip Highlights?
Don't get it wrong, the whole trip was filled with amazing rides that really took our levels of appreciation for our electric unicycles to the next level. However, it was definitely Cwmcarn Forest that was a stand out ride. It was country side riding perfection! A smooth road with beautiful scenic views.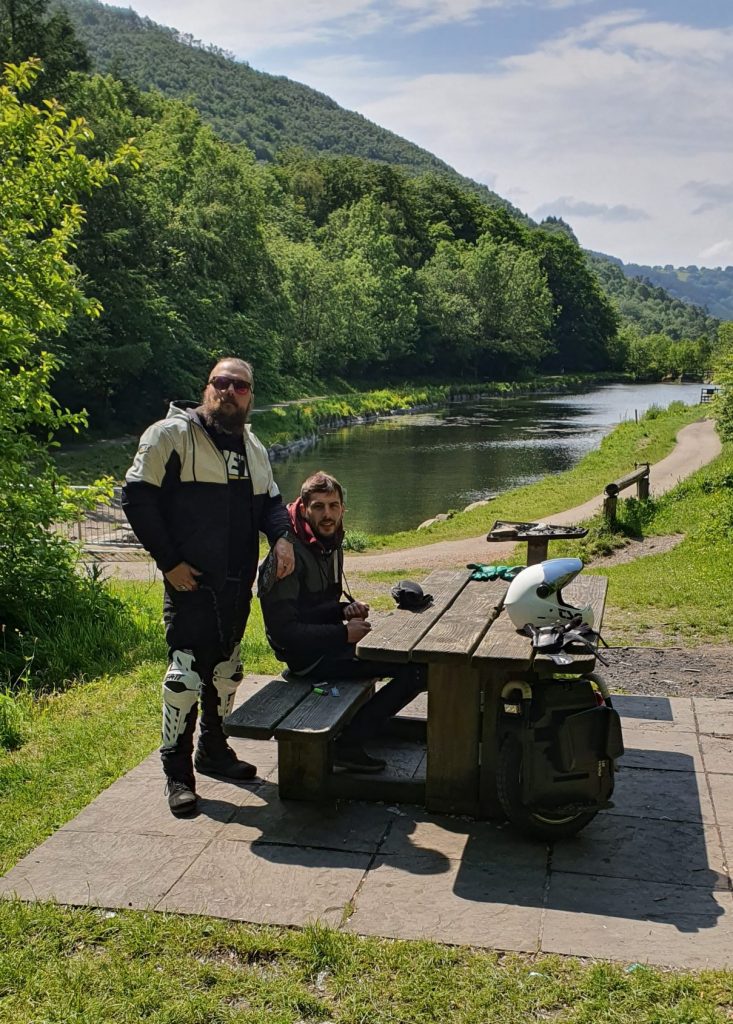 What gear couldn't have gone without?
Clearly this wasn't just a pop to the off-license kind of trip. We were all exploring places that we'd never been before and needed to be prepared. Ultimately we were pushing ourselves and EUCs in new ways… and also making sure to keep up with each other!
Lazyrolling jackets, BTR gloves, Leatt kneepads and Predator Helmet was a pretty common combination of gear among the riders. Everyone felt comfortable, safe and ride ready.
After such an incredible ride out we're super keen on the next one and you should be too!
Where would you like to go on our next EUC roadtrip ride out?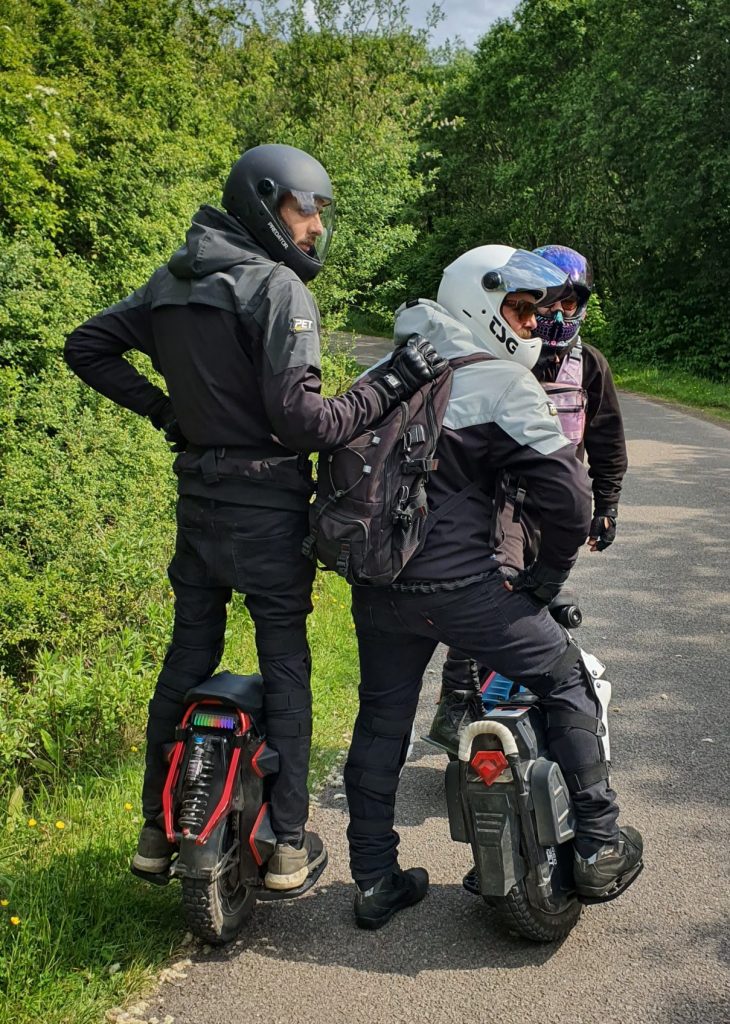 Read More about EUCs