Posted on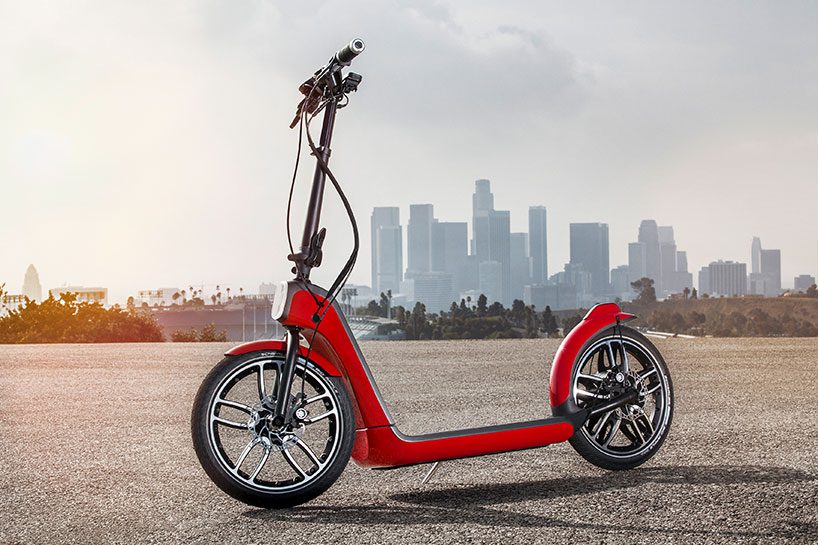 MINI has presented an innovative urban vision that provides increased flexibility for individual mobility in congested areas; the MINI 'citysurfer concept combines the riding properties of a kick scooter with an electric drive and thanks to its compact structure, it collapses and folds in half. weighing just 18 kilograms, the electrified two-wheeler has been developed for use on its own and in combination with other means of transportation – for example in a luggage compartment, or on buses and trains.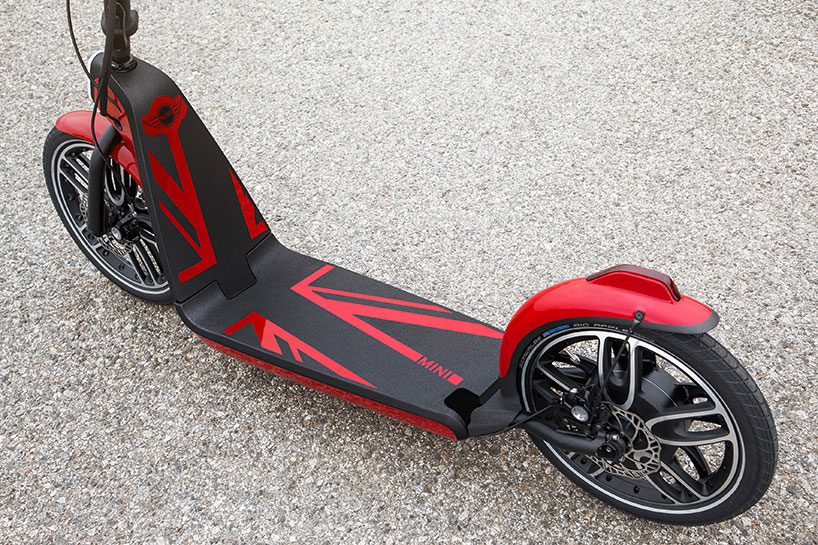 the auxiliary electric drive boasts a thumb-operated accelerator and gearless hub motor in the rear wheel – the electric motor power reaches a top speed of 25 km/h (15 mph) and isn't activated until a minimum speed is reached from the rider's own physical thrust. the power supply is connected via a lithium-ion battery permanently installed in the frame, which can be charged by a 12-volt automobile socket or household socket. The MINI citysurfer concept integrates large wheels with pneumatic tires which makes it suitable for bumpy paths. its stable frame and height-adjustable handlebars complements three brake systems which operate independently of each other.
Hydraulic disc brakes are situated at the front and rear wheels the folding concept features a safety function for correct engagement when unfolding.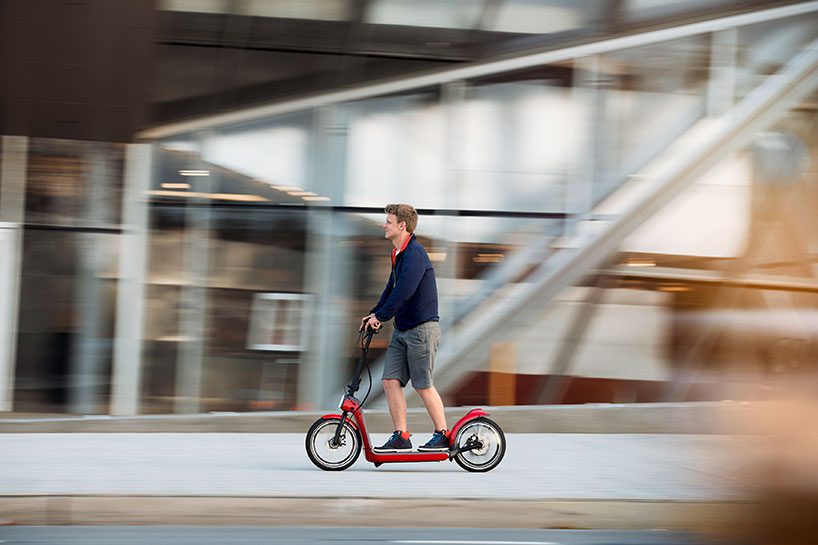 all images courtesy BMW group