Posted on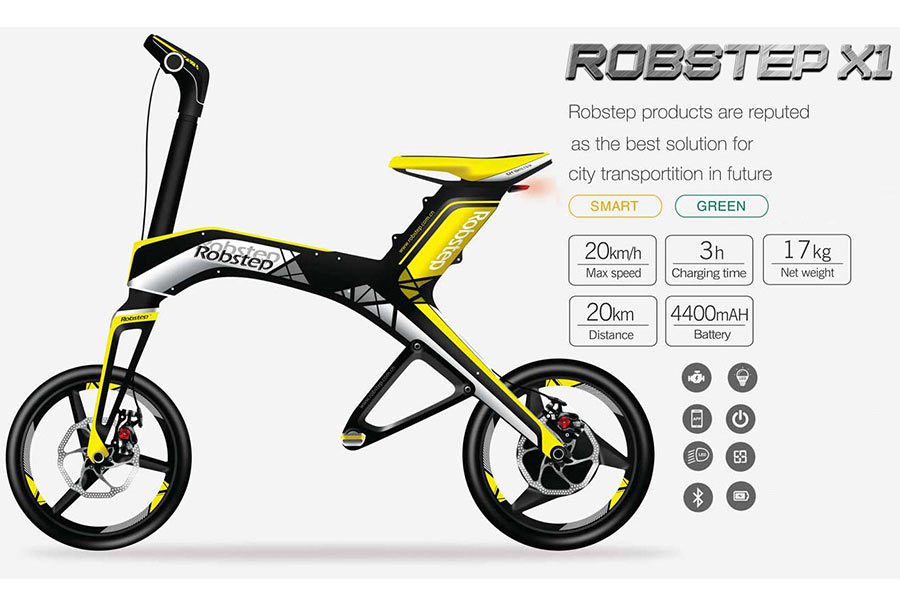 The Robster X1 Electric Bike has become a popular gadget for most football players like Fernando Torres, Alberto Moreno or even Moto GP rider Jorge Lorenzo on their Instagram. Robstep X1 is a 100% foldable electric powered scooter, good design offering a range between 20km or 40km.

RobStep its easy use, light like a bicycle and comfortable as a motorbike. The disk brakes on both front and rear wheels bring the bike to a stop when needed. With front and back LED lights that provide visibility at night, its small size allows your feet to stay always close to the ground in case of a difficult moment. Aluminium body finish, LED lights, LG battery (25Km range) or Panasonic battery (40Km range), LED screen that informs on speed and remaining battery power, built-in speakers, Bluetooth, remote control with anti-theft system. RobStep X1 has all the required certificates by the EU such as CE, ROHS, etc.
A green vehicle that does not emit any CO2, its 300W electric motor will take you everywhere and only takes 3 hours to fully recharge its battery. Quick and quiet reaches a top speed of 25km/h and holds a person of up to 120kg. A full charge the 20km range battery will cost £0,10 and will allow you to ride all day long, but if you are more concerned about riding long distances, the 40km range battery will cost £0,15 to recharge.
Always with you. The bike can be quickly and easily folded and weighs only 17 kg, which makes this the perfect travel accessory that you can take with you everywhere.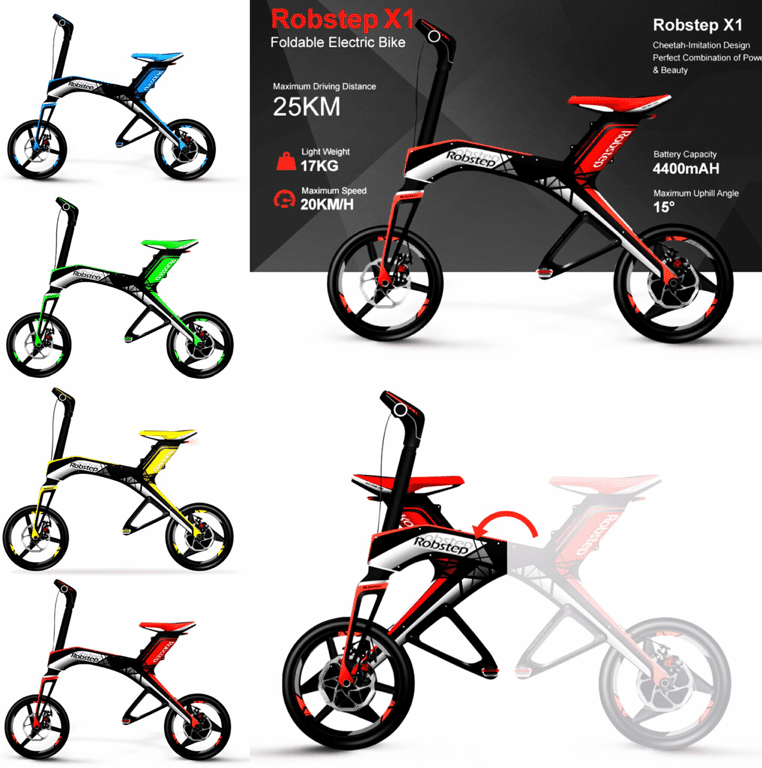 Inspired by the futuristic city of Tokyo, the RobStep X1 is available in 4 colors (Evil Red, Sahara Yellow, Amazon Green y Oasis Blue) and it combines design, steadiness and technology. All these features provide an unforgettable driving experience.
Because of its high quality, safety features, design and its fantastic driving, it's fair to say this is one of the best options for an electric bike/scooter available in the market! ( I love the portability on the Stigo…)
Talking about price?
£835 for the 4400mAh (20km)
£995 for 7700mAh (40km) not bad at all!