Posted on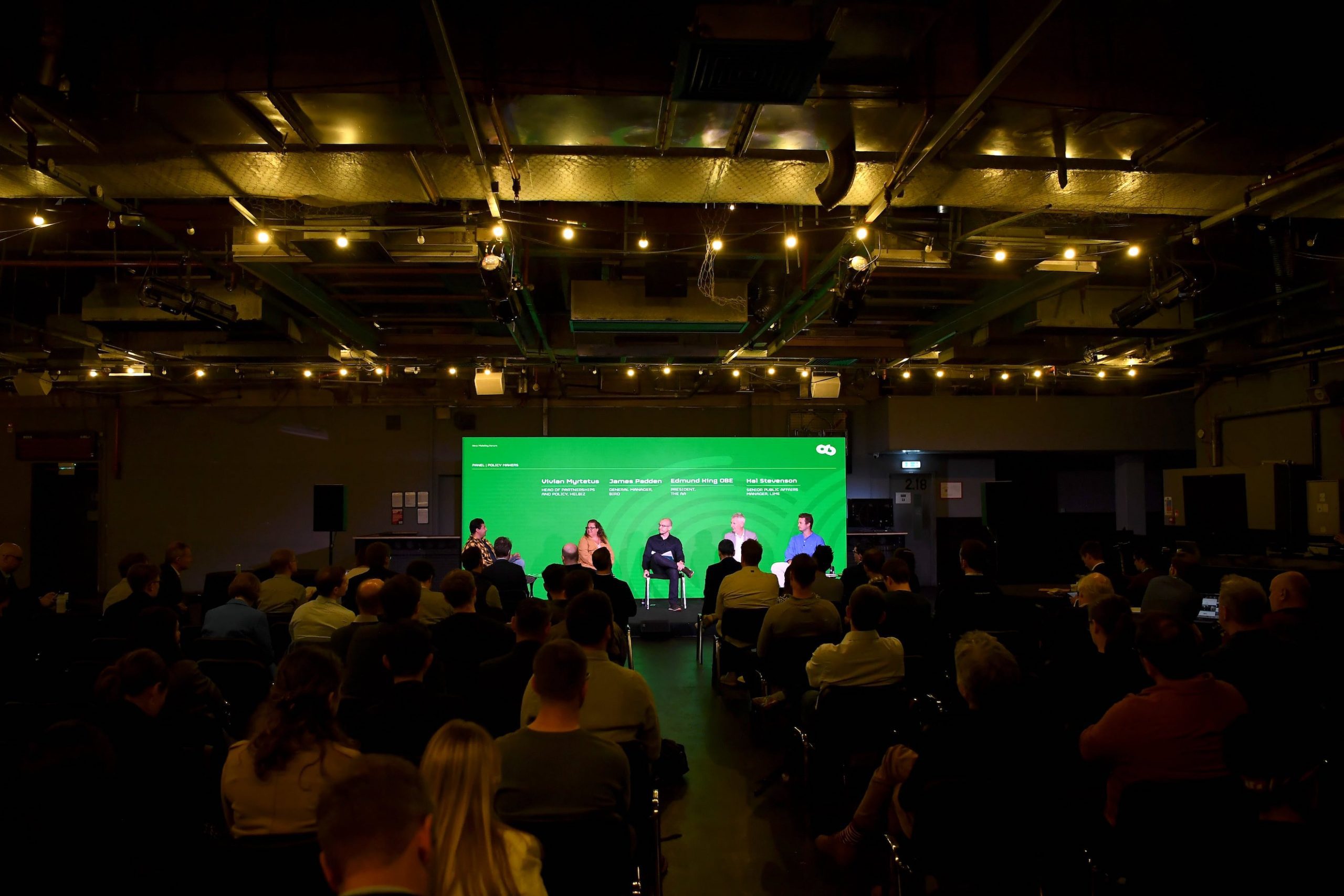 eSC Live: New Mobility Forum – The Policy Makers
PET attended the New Mobility Forum which was in collaboration with eSC Live and Zag magazine.
The event was at Printworks, before the eSC London round.
In this blog we'll be touching on some points that were pointed out during The Policy Makers session of the forum.
As with the Operators and Owners session of the New Mobility Forum, questions about legalisation were on everyone's lips.
A couple of questions came through about parliamentary bills taking 8 months to move through the house of commons. Would this mean that confiscations would still be taking place?
One answer was that it was up to the police chief's discretion.
While extensive research on safety has been done of the years, question marks remained around public perception and how to effectively "undo" the damaging effect that the press has had on innovative transport technology.
The sad fact of the matter is that e-Scooters are already normal in lots of other places in the world like France and Spain. It's the UK that has been trailing behind.
eSC Live NMF : Policy Makers and Operators
Edmund King OBE, president of the AA has commited to invest and work together with operators and owners to  to change public perception. 5 people dying on our roads a day, which is not acceptable, regardless of what vehicles are involved. Edmund said it just doesn't make sense that a 17 year old can drive a Ferrari but can't drive an eScooter…
In fact with better infrastructure, younger riders would also be able to access the technology.
Vivian Myrtetus, head of Partnerships and Policy from Helbiz also talked about the necessity for collaboration. She said that through her research it has become clear that edcuation car drivers as well as micromobility users is key.
Vivian also said that most people using the road feel that separate spaces would make everyone more safe. In terms of micromobility training, a combination of closed courses and group rides work really well to encourage positive behaviours. There should also be different opportunities to access safety quizes. Vivian was clear on the fact that more needs to be done at a local level.
Hal Stevenson from Lime was also pro-separate space allocation. Making space and reusing current space will be vital for safety.  Lime have also collaborated with the AA to introduce an eScooter school to keep training cheap and ease to do, in order to not exclude people from using the technology.
He also suggested that people were more likely to use these services where new infrastructure was available.
James Padden, General Manager of Bird spoke about the importance of reducing the use of the combustion engine.
eScooters make sense, saving carbon emissions and space with 15 escooters fitting in 1 car parking space.
From his research, (most likely performed while researching escooter safety for the DfT) he found that 90% of people would buy micromobility if it were legal. With most people in the UK earning under £25 000 a year, micro-mobility ios a viable choice and needs to be made widely available. James is firmly against DVLA barriers and says that insurance is incredibly limiting and that of course infrastructure needs to be looked at.
Alex Wurz, former F1 driver and co-founder of the eSC also spoke on how vital it is to encourage behaviour change and the importance of starting by training kids and getting them involved. While there are different cultures at play, everyone in the industry can take part in adjusting existing behaviour and cultures locally.
What we heard at this session during the eSC Live and Zag Mag New Mobility Forum was pretty promising for the future of travel. It's really excellent to see cross collaboration between innovators and established safety organisations. It's clear that the future is electric, now we just need to get the government catch up with the leading centres of transport. We don't have time to waste.
Do you have ideas for what you'd like to see happen in the future of transport? Get in touch with us at hello@personalelectrictransport.co.uk
Find out more:
PET talking legislation on GB News April 2022
Changing hearts and minds about eScooters