Posted on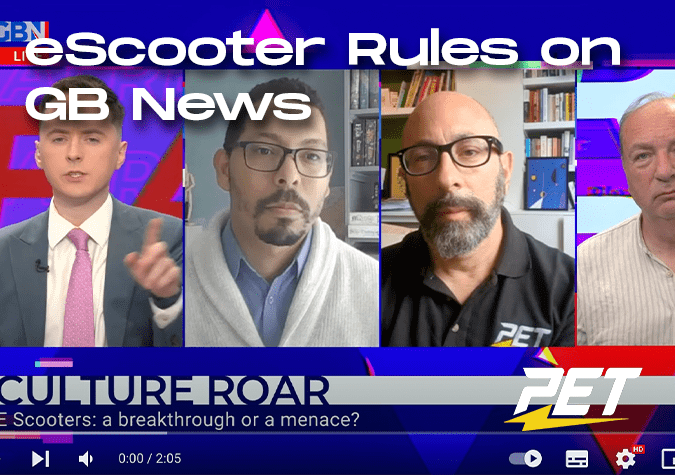 Should e-scooter rules be tightened? Our Mark, Norman Baker and Michael Quintana discuss on GB News
Some ideas for e-scooter rules discussed were:
Different classifications for different speeds
Perhaps age limits by speed of vehicle
It should be tax free to ride on a scooter
From what we've come to know through paying close attention to the matter and attendance at transport forums, some of these ideas for legislation seem to be on the minds of policy makers and data analysts. People who are truly lead by the purpose of clean transportation to help the currently dire climate change situation are very clear about lowering the barriers to the technology. This information must be taken to Parliament and that is what we're all waiting for.
Read more about discussions around e-scooter legislation in the UK
Esc Live: New Mobility Forum Pt 2