Posted on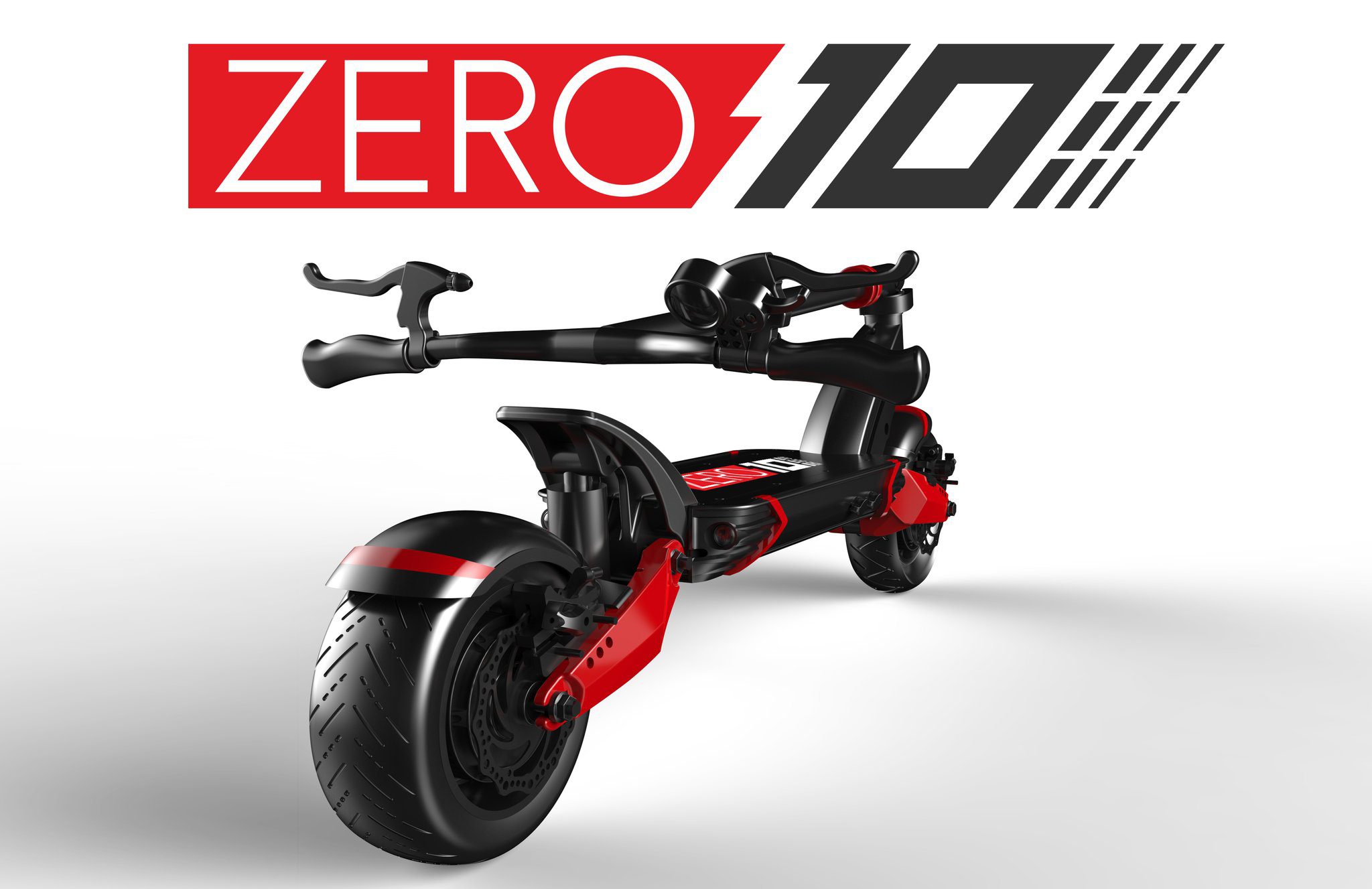 The ZERO series represents a simple yet powerful message: ZERO Emissions.
With a budget to match that simplicity, the ZERO electric scooters follow a signature black, white and red color theme, and their design is as eye-catching as they are impressive in performance.
The ZERO series is every e-scooter rider's dream. It checks every box that both a newbie and a seasoned scooter rider would desire in their electric ride…
ZERO 8 — A Value E-Scooter
An entry-level high-performance e-scooter that rivals any other e-scooter in the market in the sub-£700 price bracket. It's got all the basic bells and whistles a beginner rider would need in an e-scooter.
With dual suspension, a 35-45km range and a powerful 48V 500W motor, there is no other electric scooter in the market that gives you more bang for your buck.
How does it compare to its closest competitor, the Speedway mini 4 PRO?
The ZERO 8 is very similar in terms of performance with the Speedway mini PRO, at a much lower price. Both are 48V drive train systems with 500W of power.
Ride comfort is very similar. Both have front air tires and front spring suspension. However, the ZERO 8 uses a pair of air shocks for its rear suspension instead of the Speedway's double spring suspension.
This suspension is absolutely necessary due to the solid rubber tires on both these e-scooters which would make the ride extremely bumpy without the rear suspension. The ZERO 8's air shocks trump the Speedway's rear springs in terms of look and functionality, providing a softer cushion for every bump.
Both e-scooters are equipped with single rear drum e-brakes as their braking mechanism.
ZERO 9 — An Upgraded ZERO 8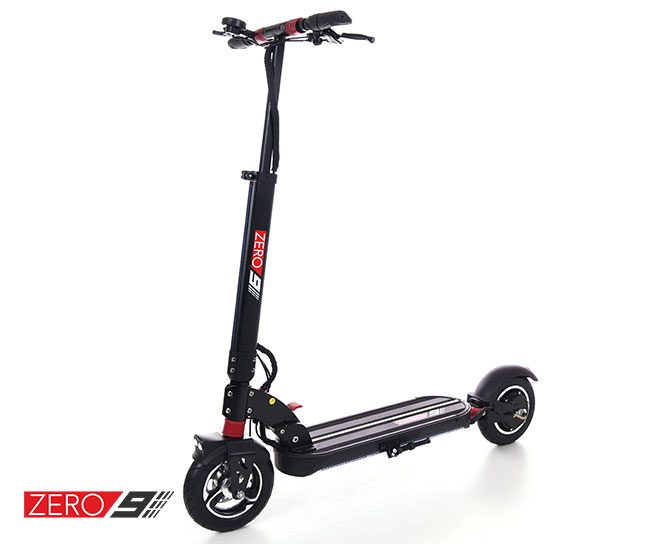 The ZERO 9 is basically an amped-up ZERO 8 with a higher power output (23A controller), air tires front and rear to provide more ride comfort and double brakes (rear drum brakes and front disc brake). With a range of up to 45km per charge, this e-scooter is a great choice for riders who need to go the distance but still want something compact.
Whether you commute directly from home to work everyday or work as a delivery rider, the ZERO 9 will guarantee you a comfortable ride throughout your long journey.
How does the ZERO 9 compare to equivalent models like the Inokim Light 2?
On the design and weight scale, the Inokim Light 2 beats out anything in the market. Although similar in size and compactness, the Light 2 is comparatively more portable at 13kg while the ZERO 9 weighs considerably more at 18kg.
When comparing performance, the ZERO 9 stands a head above the Light 2. Whether it is torque and power (600W vs 350W), top speed (40kmh vs 35kmh) or ride comfort (dual suspension on the ZERO 9 vs none on the Inokim Light 2), there isn't anything in the market like the ZERO 9.
Both e-scooter models are equipped with front and rear air tires for added comfort. The Light uses dual drum brakes as opposed to the ZERO 9's front disc and rear drum brake system.
ZERO 10X — All Terrain 2 Wheel Drive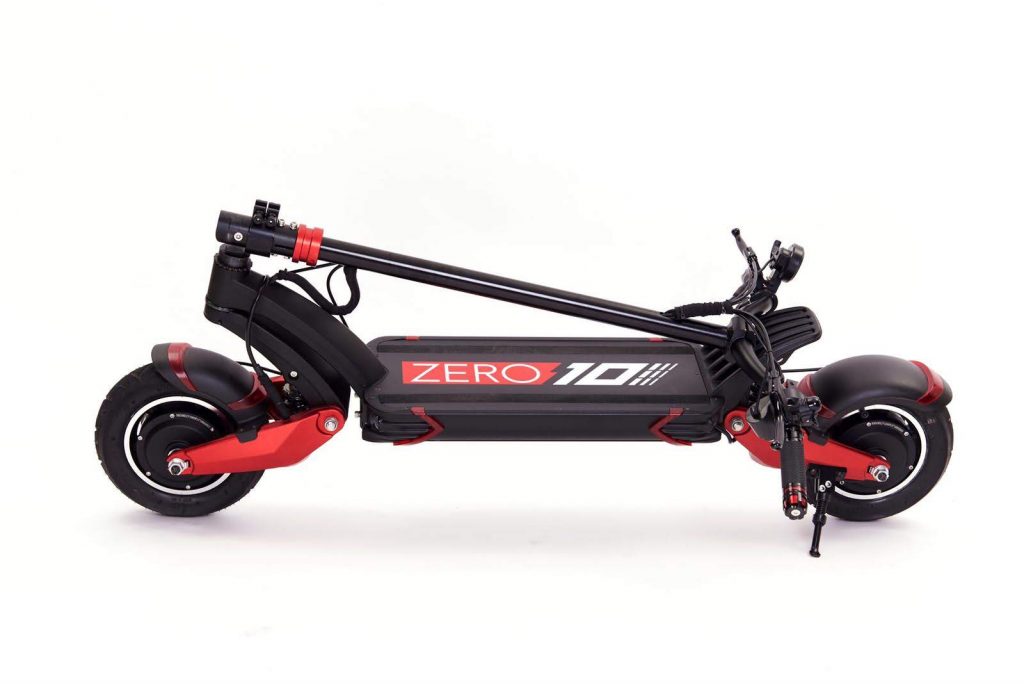 The highest performance and fiercest e-scooter in the ZERO series with dual spring shocks, dual 800W motor (for a peak power of 3200W on max load) and a whole lot of beautiful design features.
This is not an electric scooter for the faint-hearted. Engage the dual motor mode and you will feel like you are in a drag race. The ZERO 10X's instant acceleration can be felt as soon as you press down the throttle.
The ZERO e-scooter series is now available on pre-order with limited units available, please don't' hesitate in contacting us for more information.