Posted on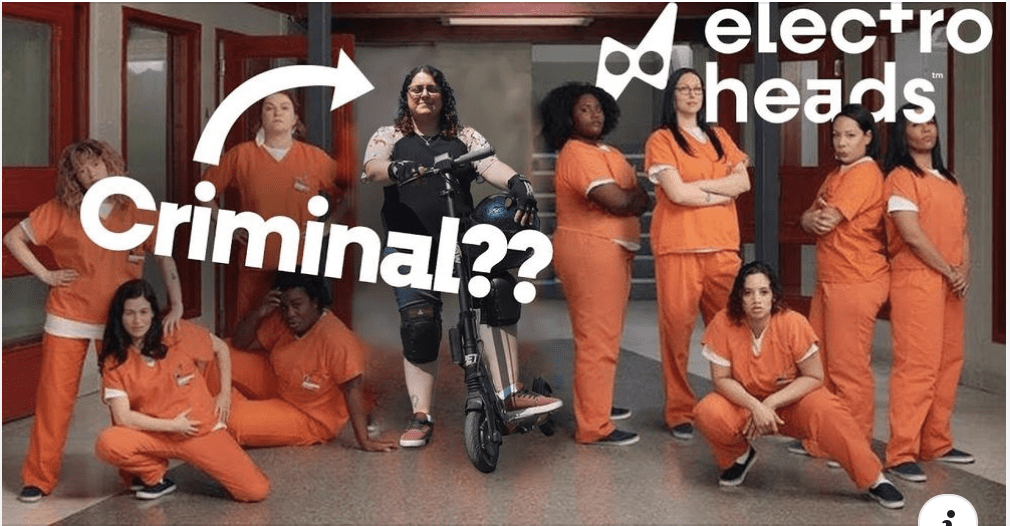 Police Crackdown: It's Ridiculously Harsh and What PET is Doing About it
The Scooter Law UK police crackdown continues and people are continuing to pay the consequences for riding their privately owned electric scooters on UK public roads. Kayla, from Personal Electric Transport, is one of many, she wants to take action and we're right behind her.
Like the rest of our community, we believe that the way this has been handled by the police is unnecessarily harsh. We're going to court with Kayla to contest the current legality of the approach being taken.
It's absolutely disproportionate to be hitting people with a £300 fine, impoundment charges AND 6 points on their license for simply getting themselves to work. While we don't condone irresponsible scooter riding behaviour, anti-social behaviour happens on the roads with cars, vans, bikes and just about every vehicle you can possibly think of.
There are hundreds of thousands of working class people around the UK who have taken to electric scooters as a way to get to work during the pandemic.
It's clear, they've found that they feel safer on their self owned scoots than hopping on public or shared transport when it comes to social distancing.  Also an added bonus is that they are far more environmentally and back pocket friendly than catching a bus or cab or driving into work for their commute.
It's now time for the scooter law in the UK to catch up with the times and do something that will positively impact the lives of everyday working people in the country.
We're embarrassingly lagging behind the rest of Europe with the Scooter Law in the UK  and with climate saving target deadlines fast approaching, electric scooters and personal light electric vehicles are an obvious solution to many environmental and transport issues the whole country faces.
We'll be attending the Protest to Legalise e-Scooters organised by the Electric Scooters UK Facebook group. It's on June 26th 2021 from 9am – 3pm at Parliament Square, London, SW1P3, UK and would love to see you there.
Do you have a similar story to Kayla?
Get in touch with us at mark@personalelectrictransport.co.uk
Read More
Electric Scooter London Law the Met