Posted on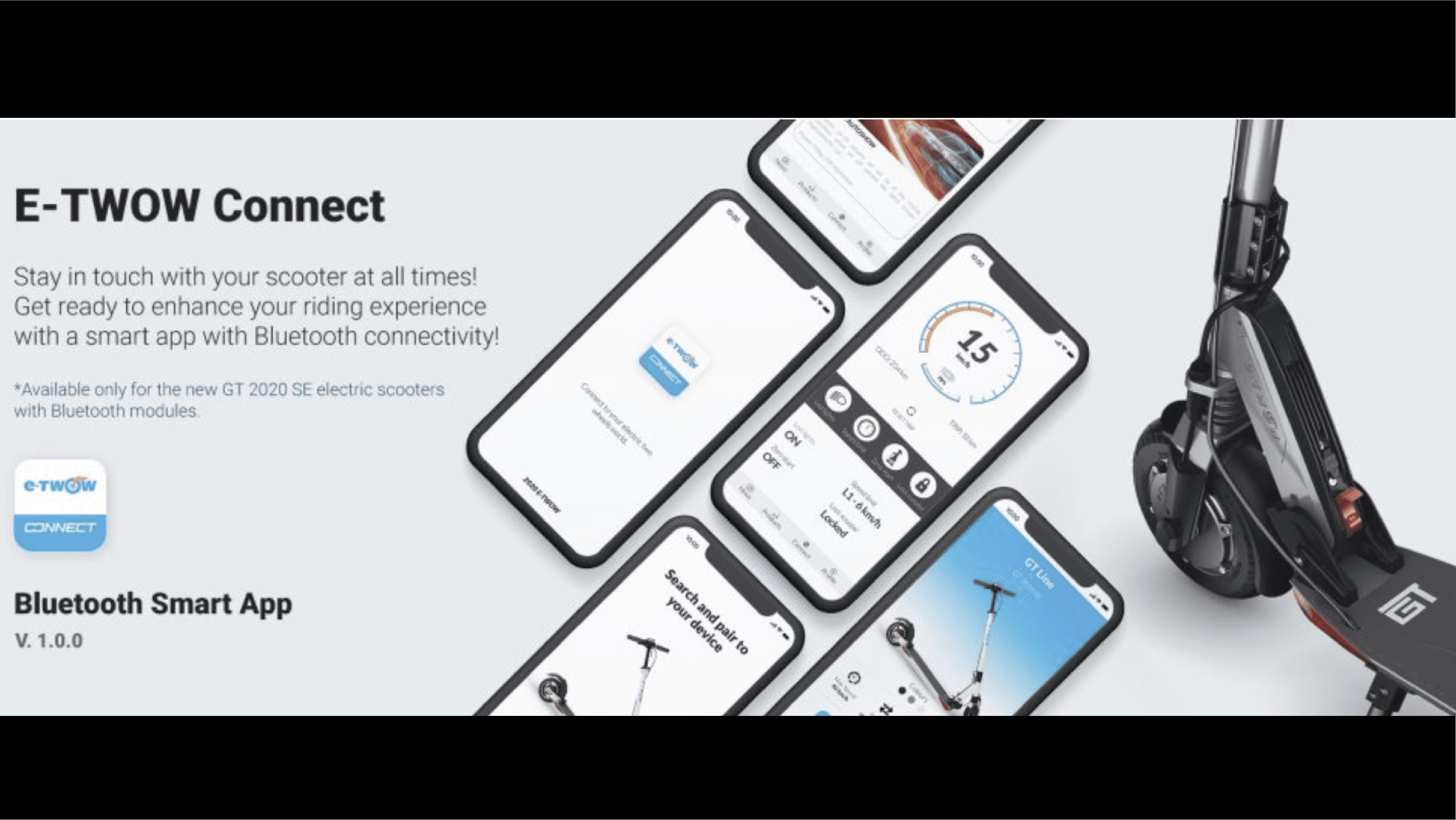 The best keeps getting better
The E-TWOW GT scooters have already made a name for themselves as the best commuter scooters. But even the best have room for improvements, so meet the GT 2020 SE.
The new scooter comes with a Bluetooth module and it is compatible with a smart app that will enhance your riding experience, while also keeping you up to date with the latest news in the world of electric vehicles.
E-TWOW Connect
The E-TWOW Connect app has 4 major sections
News
When will we launch a new E-TWOW scooter? What are the latest app upgrades? How are electric vehicles changing urban transportation throughout the world? Find the answers to these questions and more in the News section of the E-TWOW connect App.
Products
Whether you want to check your scooter's performance, or you want to compare different scooter models, in the Product section you will find all the information you need.
Connect
To pair your scooter with your smartphone, you must first make sure that your phone's Bluetooth is activated and that the scooter is turned on and in range. To do this, search nearby devices and connect with your scooter.
In the Connect section you can also access the scooter's functions:
Set speed limit
Turn the lights on/off
Activate Zero Start function
Lock the scooter
More functions to come…
Profile
The profile section is where you will find information and account settings.
The E-TWOW Connect app is a work in progress 😊
We count on your feedback to improve it until we create the best mobility app. Send your thoughts tomarketing@e-twow.ro