Posted on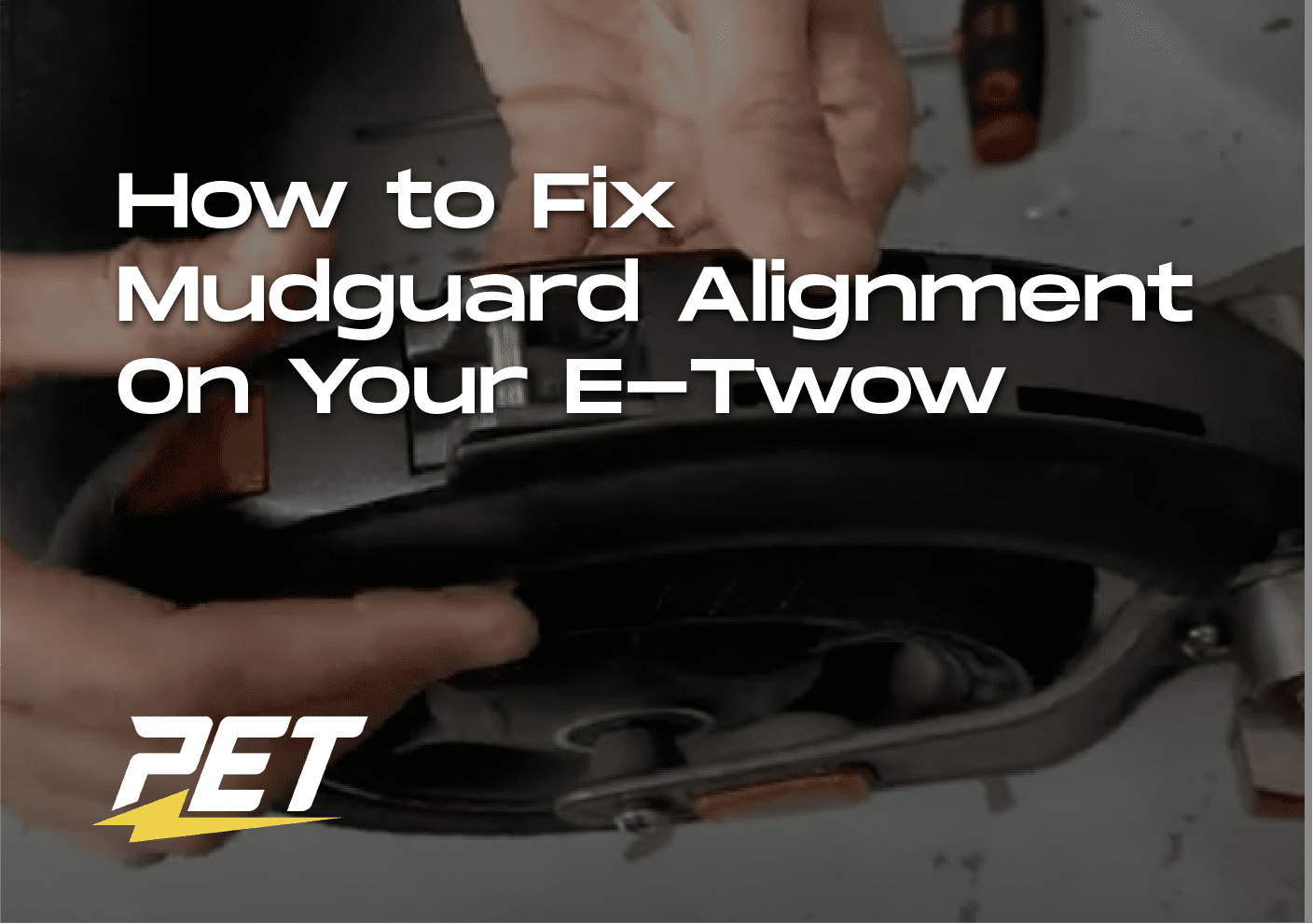 3 Steps to Fixing Your Loose Rear Fender / Mudguard Alignment on Your
E-Twow Electric Scooter
It's pretty neat that Dr Sorin, creator of E-Twow electric scooters chose to include a rear break and fender/mudguard into these portable transport machines. A mudguard really makes for an enjoyable ride, taking away any mud splash induced anxiety, ensuring that you look your best upon arrival where ever that may be.
However, if you use your scooter daily like us, you're bound to have noticed your rear fender going a bit out of whack after a while. Though it's unlikely to put you in any real danger, it can prevent you from folding your scooter, making it less portable – annoying!
This is a pretty common problem to encounter, but we have good news, it's easy to fix at home with an Allen key and some know how.
We fix these all the time in our repair centre so thought we should create this short tutorial so you can easily put your E-Twow fender back in the correct position if it ever decides to misalign on you. All you have to do is watch the video and follow the steps below.
Here are the steps:
Use the Allen Key to remove the screw that attaches the fender to the end of the scooter deck
(Put the screw and washer in a safe place so you don't lose them)

 Pull the fender out completely then push the fender underneath the metal groove so it's perfectly aligned
and push down with the break

Check that it feels secure and solid, then and screw it back in place firmly

And you're ready to ride 🛴💨
If you have any questions or have any ideas for other maintenance videos you'd like to see, let us know in the comments or get in touch.
🤟Ride safe
⚡️Team PET
This is a list of scooter related information you probably want to know:
How to Fix a Blinking Rear Light on E-Twow GT in 4 Easy Steps