Posted on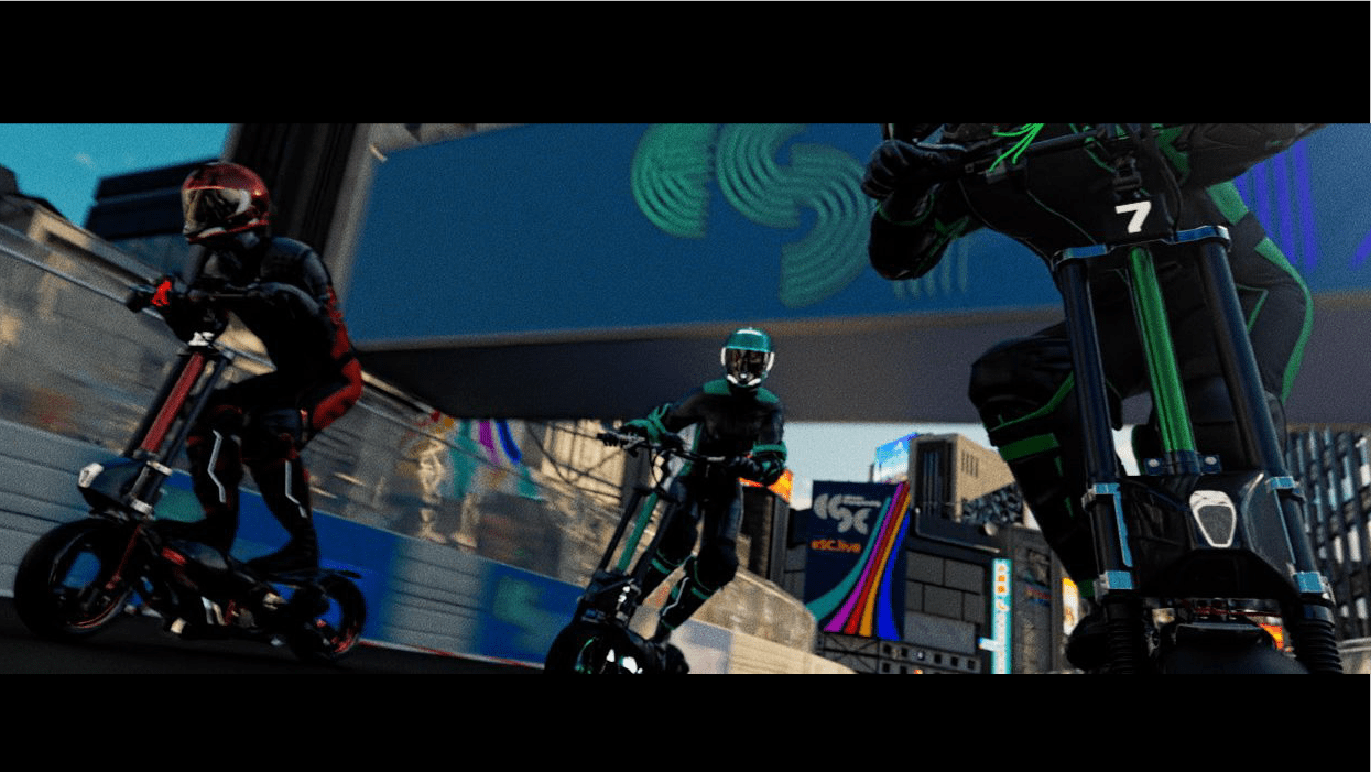 Ultra-accessible & affordable race series showcases micromobility innovation
Shines light on urban transportation & infrastructure in post-pandemic society
Di Grassi: "A more sustainable way to go racing"
Wurz: "The thrill and intensity of racing, but accessible to everyone"
The Electric Scooter Championship (eSC) is the world's first-ever international electric race scooter series. The championship, which will hold its first event in 2021, will race specially developed high-speed electric scooters in the heart of major cities, and has been developed to make international motorsport more accessible, affordable and sustainable than ever before. Conceived as an all-new electric sporting category, the series will also promote the cost, convenience and sustainability benefits of micromobility within the rapidly changing electric mobility landscape. The series – officially the eSkootr Championship™ – has been co-founded by a group led by motorsport entrepreneur CEO Hrag Sarkissian and COO Khalil Beschir, a Formula 1 broadcaster and former A1 GP racing driver. The business is further supported through its collaboration with Formula E racer and UN Ambassador Lucas di Grassi, and former F1 driver Alex Wurz.
An international series for professional racers
The inaugural eSkootr Championship™ season will kick off in 2021 at a series of specially designed urban venues in some of the world's most cosmopolitan and progressive cities. Professional eSC teams and riders will use high-speed, purpose-built race scooters capable of speeds reaching 100km/h (60mph). The eSC has already partnered with a recognised high-technology provider on the spec of its first race model and will reveal the prototype later this year. The category's affordability removes the high barrier to entry seen in most other motorsport series, and its versatility means the series can recruit from a truly diverse cross-section of competitors – including racing drivers, cyclists, skaters, snowboarders, motorcyclists, and even esports racers.
Adding purpose to micro-mobility
At the heart of the eSC is the central belief that micromobility is perfectly suited to our times. For young people and those on a budget, it provides an affordable transportation solution with zero emissions. In a post COVID urban landscape, micromobility offers an escape from congestion, an escape from pollution, and an escape from car dependency.
Are you interested? join us! hello@personalelectrictransport.co.uk
#TimeToESCape

PET Guide to Electric Scooter Maintenance 
3 Easy Steps to Fixing A E-Twow Rear Fender / Mudguard