Posted on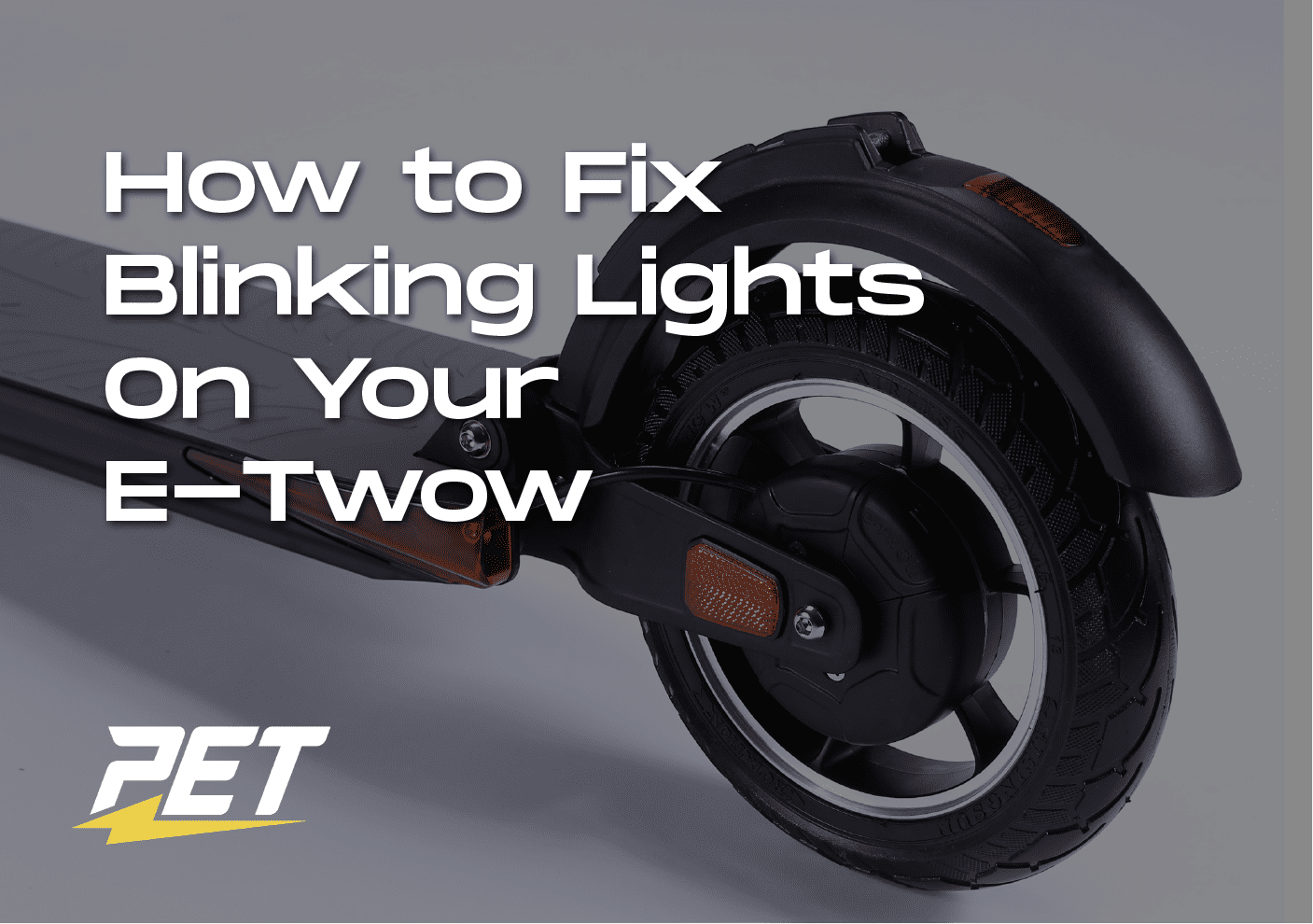 How to Fix a Blinking Rear Light on E-Twow GT in 4 Easy Steps
Do you need to stop your
E-Twow electric scooter
from blinking lights like it belongs in an emergency services fleet?
Yes, it is a thing. Sometimes – usually after playing around the settings –  the E-Twow lights can go into blinker mode. While this setting may give more visibility, it does disable the brake light.
If you're like us, you'd much rather prefer riding around with your brake light for safety's sake.
We have the solution for you in four easy steps! Watch the video and follow the steps below.
These are the steps:
On the display –
Hold the break

Press power

Press horn once

Press power 4x

Ta-da the light should stop blinking and you're ready to ride your brake light enabled 🛴💨

🤟Ride safe
⚡️Team PET
This is a list of scooter related information you probably want to know:
How to Fix Loose Mudguard / Fender Alignment
PET Guide to Scooter Maintenance