Posted on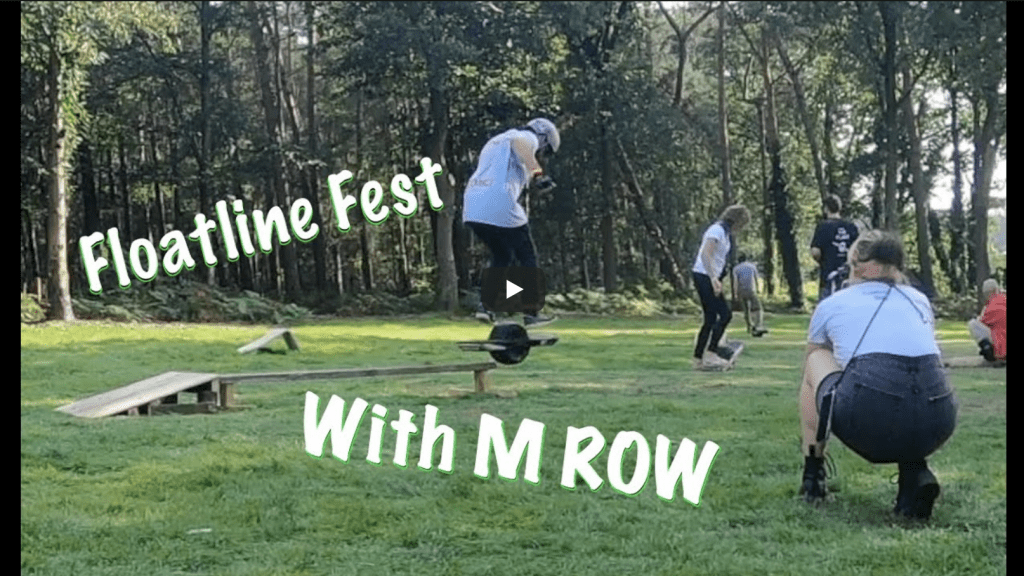 Floatline Festival 2021 was a race to remember. A seriously technical track, weaving between thick trees with low hanging branches, and pools of mud, this was one for experienced trail riders.

Taking the Onewheels into Europe was the easy part as they are allowed on the Eurostar. So training it in is the way to go if you're travelling with your e-mobile. However, getting there during covid restrictions made traveling especially difficult. We needed passenger locator forms, as well having to do an immediate PCR test when we arrived… as well as a day two test on the way back.
But, when we got in it was all good and well worth the journey.
The day started out with an initial race of 37 riders doing time trials. The initial track was through steep canals to ride in and out of, on one of the softest grounds I have ever ridden on. Pine leaves covering the floor, it was a slippery one from the get-go!
With a few stoney trails thrown in to gain some speed and make up for those previous seconds, overall this was the easier and shorter track of the two.

During the afternoon the live music started, from some great local bands covering all kinds of music from metal to house, this had something for everyone.
Later in the afternoon, the second race took place. Track two was one of the trickiest trails I have ridden in recent times. With rigid turns meandering tightly around trees and stumps, bowls full of that ultra slippery mud, and huge puddles, on a very tight trail that only a bike would normally fit through!


The final Onewheel event of the day was the freestyle event. I had previously managed to convince Graw Ramps to come to the event, and what a great move this was. Graw brought along lots of their ramps for us to try, from the smaller j15 to their bigger off-road ramps.

The freestyle was seen as an "in-between" competition rather than the actual event. A number of riders who chose not to compete in the freestyle were then decided to be the judges of the competition.
I took first place here with tricks such as sex-change drop, 360 body varial, and an array of shuvits.
Big shout out to Anders Christiansen, at 19, who won his first-ever Onewheel race! Well done Anders, you are a fantastic rider, a great competitor and the win was very deserved. I am very excited to see what Anders does in the future and how his freestyle game will grow.

To see more on the freestyle please see my YouTube channel M ROW. 
I am keen to return next year and improve my race placing (13/37) as well as bring more riders over from the UK. So if that sounds like something you're keen on, get in touch!
This is a guest blog written by Max Kramer our PET Onewheel Ambassador
Read more
ESc Live Scooter Race Training