Posted on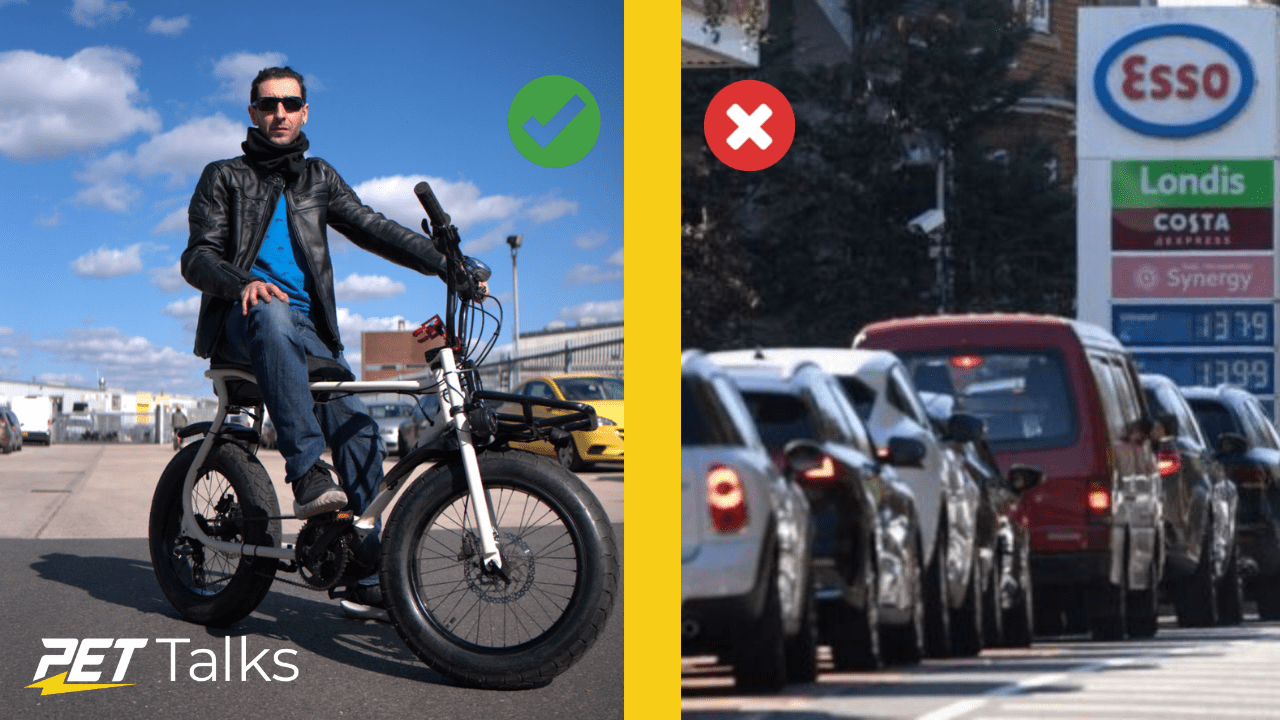 How these fat wheel E-bikes are defying the gas crises.
In our latest episode of PET talks, Roberto sits down with E-bike fanatic and @Electroheads member Moja to discuss the ins and outs of E-bikes.
No joke gas prices and the general cost of living has risen astronomically recently. With loads of people looking for was to save money, cost effective transport is a great place to start.
Luckily PET and our government approved Cycle to Work scheme have a solution that will save you a pretty penny and is good for the environment.
So we decided to took out a couple of our most popular fat wheel e-bikes for a ride so you can see why they're a pretty cool way to get around.
Make the most of your E-bike purchase with the government approved 'Cycle to Work' scheme
See how the KingSong S20 Eagle compares to the Veteran Abrams and S18