Posted on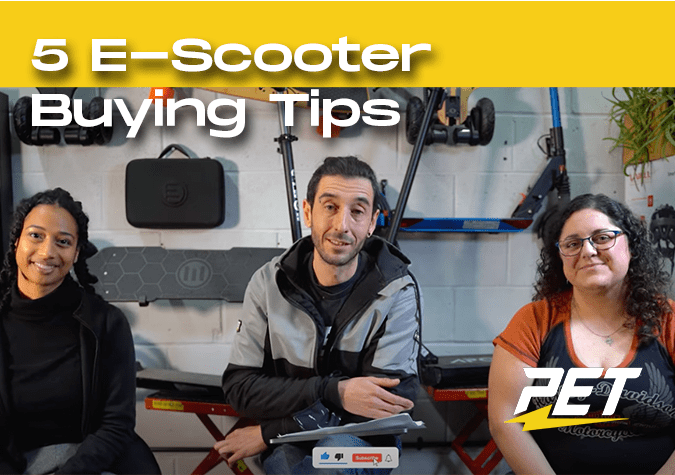 What are the top tips for e-scooter buying in 2022?
In this Video Roberto sits down with PET's very own Natalya and Kayla to discuss the five things people should look out for when searching for their dream Electric scooter in 2022. Stay tuned til the end for lots of gems found no where else but on our channel.
The best e-scooter buying tip of all time is to try before you buy.
Find a reputable dealer and get the feel for the whip you desire.