Posted on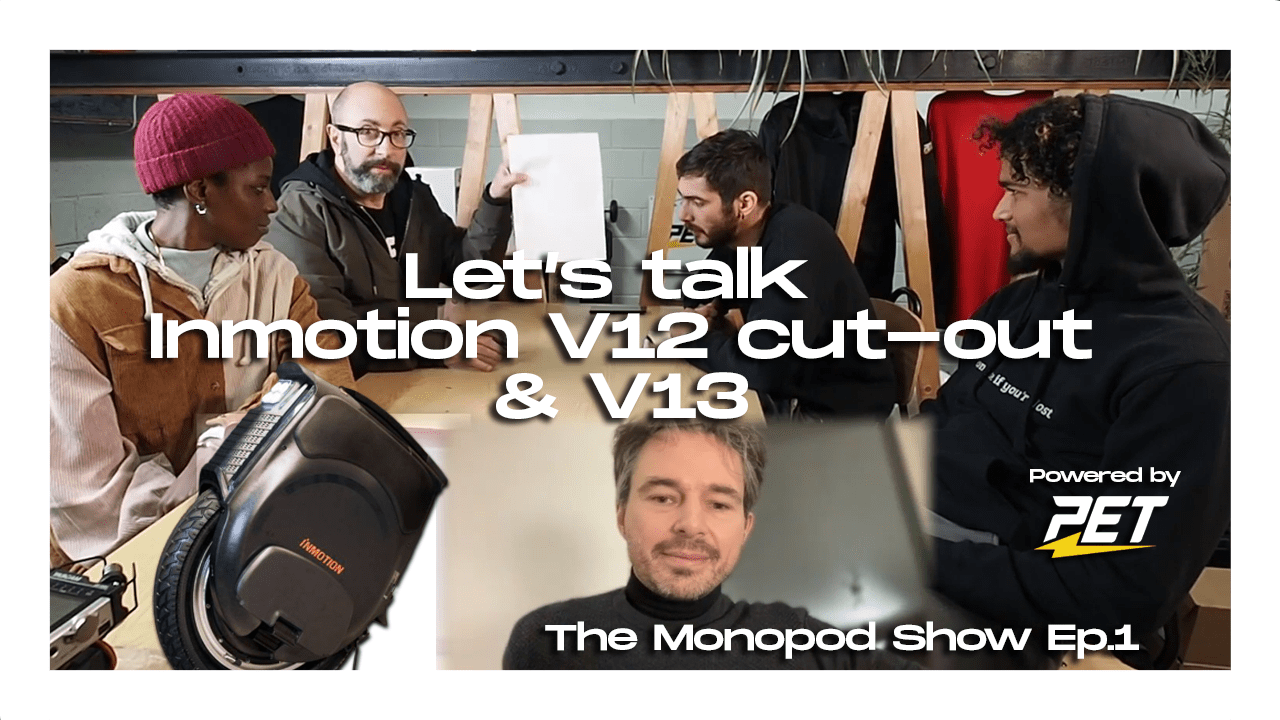 A podcast dedicated to EUCs you say?
We've got you!
To say we at PET are enthused about EUCs (Electric Unicycles)  would be an understatement. With such a new technology that's rightly facing constant innovation, we knew we had to reel in the world wide community and get their thoughts.
The Monopod Show is all about news and discussions around the EUC world and community. It's basically a bunch of riders sat together sharing their experiences and presenting what they would like to see from manufacturers. We know that we the consumers demand shape the output of brands and factories.
So far we've had 3 episodes all based around different hot topics in the world of EUCs.
In the latest episode we talk about cutouts, why it could happen and could it be avoided. We were joined by Adam (Wrongway) and Ulle the EUC Doc for "zooming" in.
Please message us if you want to take part and let us know what you think!
Watch the episodes on our Youtube Channel and make sure to subscribe so you don't miss an ep!