Posted on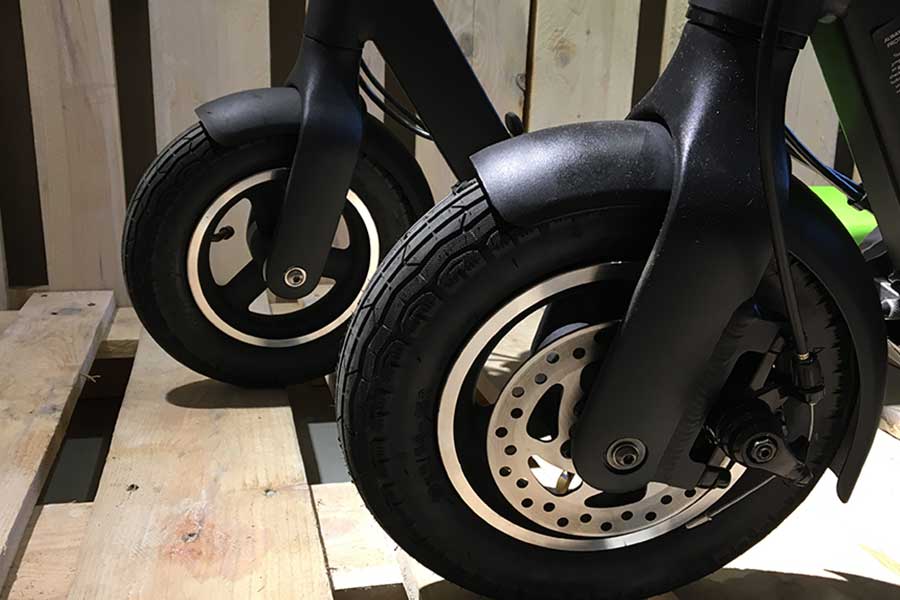 The EGRET-TEN V2 is the latest model from Egret but what are the differences to the predecessor EGRET-TEN?  We compare both scooters to give you a detailed overview. Of course, the two look very similar to the usual elegant design and the 10 " pneumatic tires. So let's take a closer look!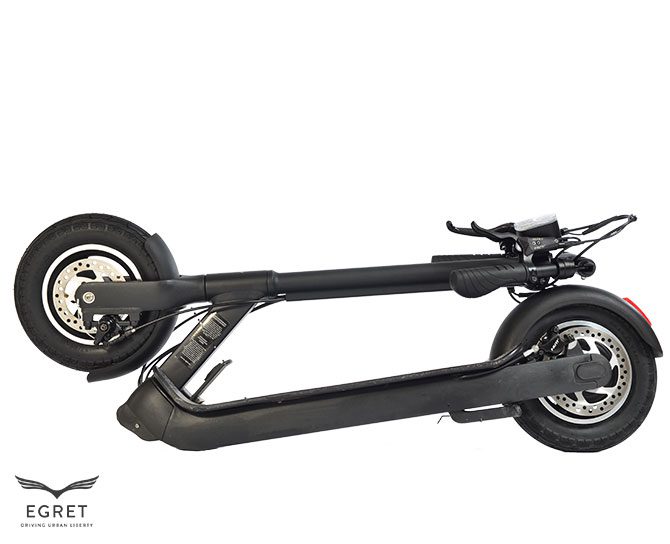 Engine power
The new geared motor of the EGRET-TEN V2 has an even higher torque than the engine of its predecessor. It accelerates much faster and slightly louder than the EGRET-TEN, the new model manages almost every gradient without manual assistance.
Range and speed
The EGRET-TEN V2 can now travel up to 42 km on one charge with a top speed of 30 km / h. The EGRET-TEN managed 35 km / h, but the maximum range is 35 km.
Handlebar and folding mechanism
The new handlebar construction of the EGRET-TEN V2 makes it easy to adjust and additionally optimizes stability. In addition, a bayonet lock in the folding mechanism as standard, this prevents the wrong folding and folding of the scooter by the user and locks the mechanism in its position.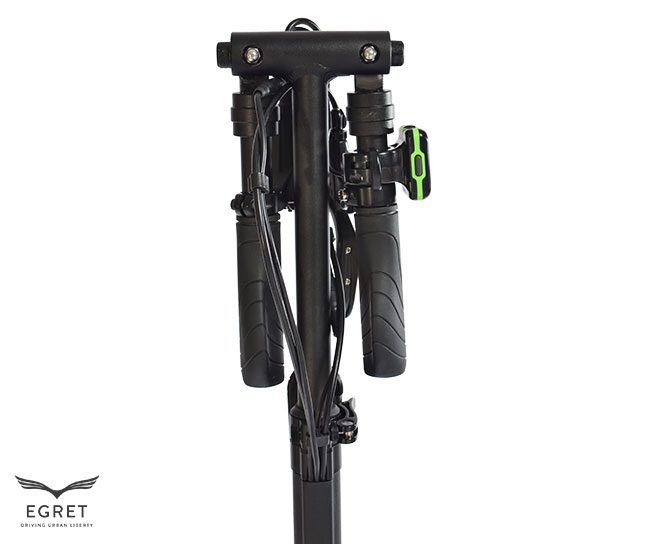 Display and Throttle
The EGRET-TEN V2 is equipped with a compact display on the handlebar and a new integrated throttle grip. This model now has a thumb throttle grip so both brakes can be applied simultaneously while driving.
Five speeds limits can be adjusted with the new contoller. The mobile phone can also be charged via a USB port on the new display. The rear light can also be switched on and off directly from the display.
Kickstand
The EGRET-TEN V2 has a newly designed side stand, which now folds automatically. If the folding of the stand is forgotten, it automatically returns to its position. This increases safety and minimizes service cases.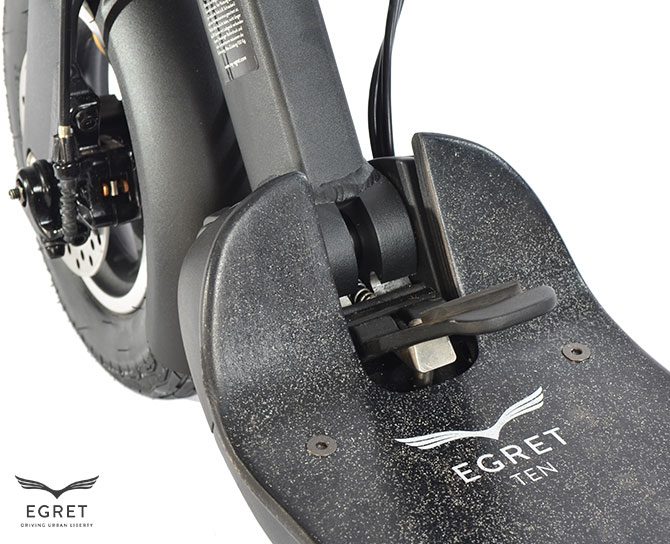 Charger
The charger for the EGRET-TEN V2 is not technically different from its predecessor and is compatible. However, we have supplemented the three-pin connector with a fourth pole. This prevents the breaking off of the poles by the inaccurate insertion of the charging connector.
Battery
It uses the same 48V and 11.6AH battery on both EGRET-TEN models because it has proven itself over the years as a reliable source of POWER!!!