Posted on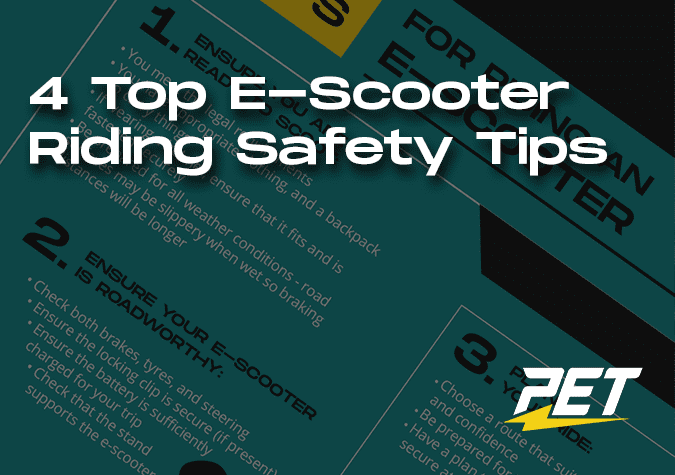 Here are 4 Simple Electric Scooter Safety Tips
Whether you're a seasoned rider or a an absolute newbie to the e-scooter riding game, here are four easy electric scooter safety tips to keep you well on your journey.
1.ENSURE YOU ARE READY TO SCOOT:
You meet the legal requirements
You have appropriate clothing, and a backpack to carry things
 If wearing a helmet, ensure that it fits and is fastened securely
Be prepared for all weather conditions – road surfaces may be slippery when wet
so breaking distances will be longer
2.ENSURE YOUR E-SCOOTER IS ROADWORTHY:
Check both brakes, tyres, and steering
Ensure the locking clip is secure (if present)
Ensure the battery is sufficiently charged for your trip
Check that the stand supports the e-scooter
3. PLAN YOUR RIDE:
Choose a route that suits your skills and confidence
Be prepared for the weather conditions
Have a plan to ensure your e-scooter is secure at your destination
4. PRACTICE E-SCOOTER HANDLING SKILLS OFF-ROAD
 Pull the brakes as you mount, releasing them as you push-off, then use the throttle to get going.
Place both feet towards the rear of the scooter platform
Scoot with your fingers over the brake levers
Learn to perform an emergency stop and a swerve
Practice changing direction and u-turns
Ride straight while looking behind, and practice signalling left and right
Additional questions to ask yourself
If you have any queries drop us a message, give us a a call or visit us in store, we're always happy to chat.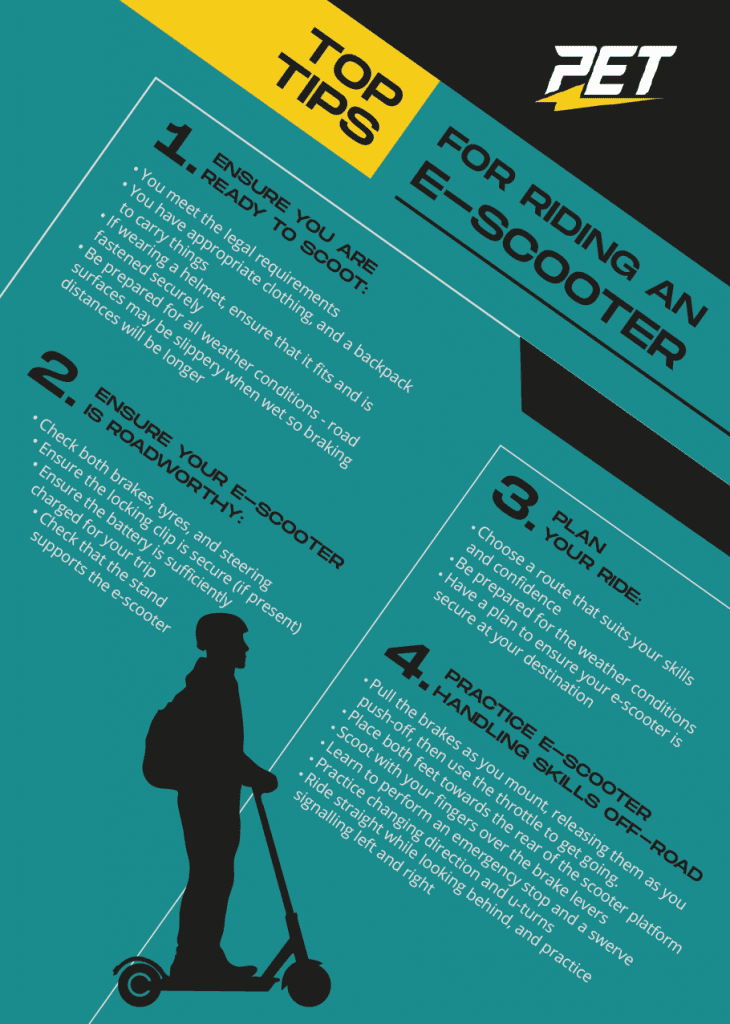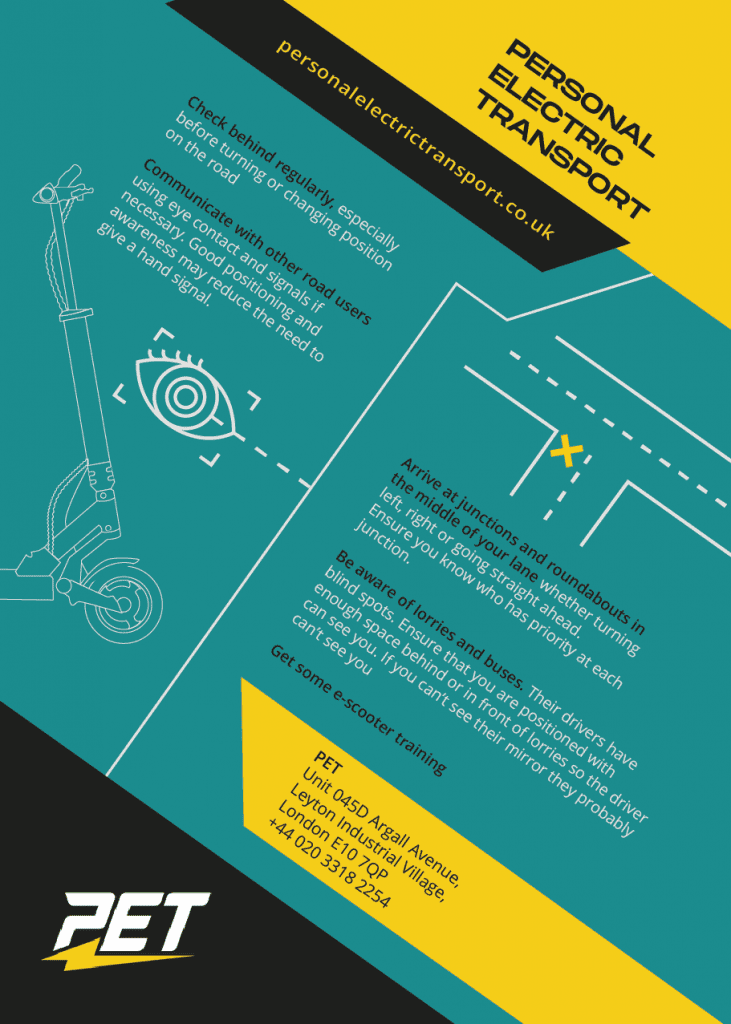 Related Articles:
The Protective Gear Guide for Electric Scooters, Electric Unicycles, eBikes & eSkate