Posted on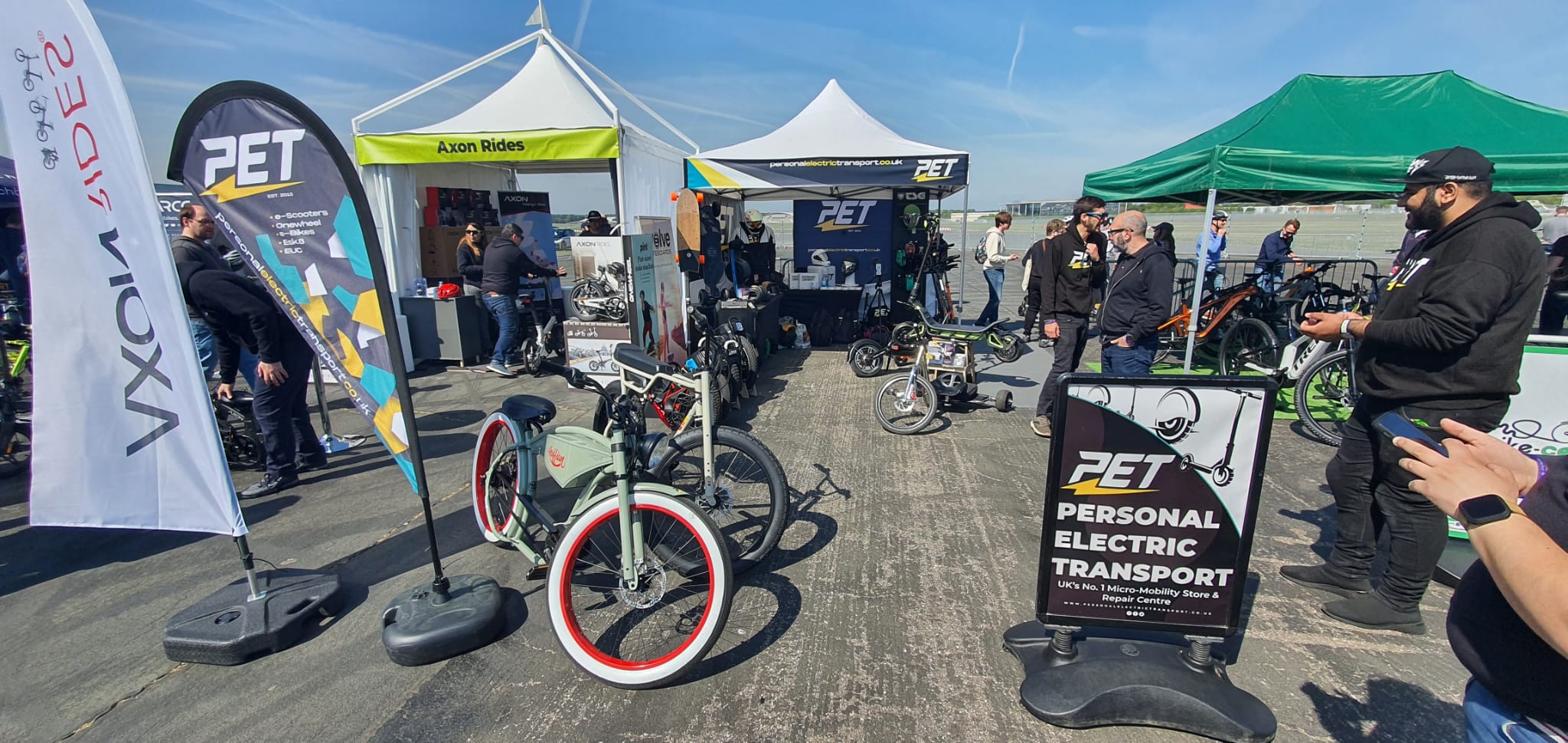 FullyCharged Live Early May Bank Holiday Low Down
On the weekend we packed the shop up and fit everything we could into the PET mobile.
Happily, we made our way to FullyCharged Live in Farnborough.
It was almost as through Robert Llewellyn had planned the event for that weekend on purpose.  This was truly miraculous timing for Europe's biggest electric vehicle event as the media had been swamped with talk about legalisation.
PET's very own Mark had just been on GB News with solicitor Nick Freeman, talking about the ways e-scooter legalisation can be implemented.
So loads of people who came over to visit us.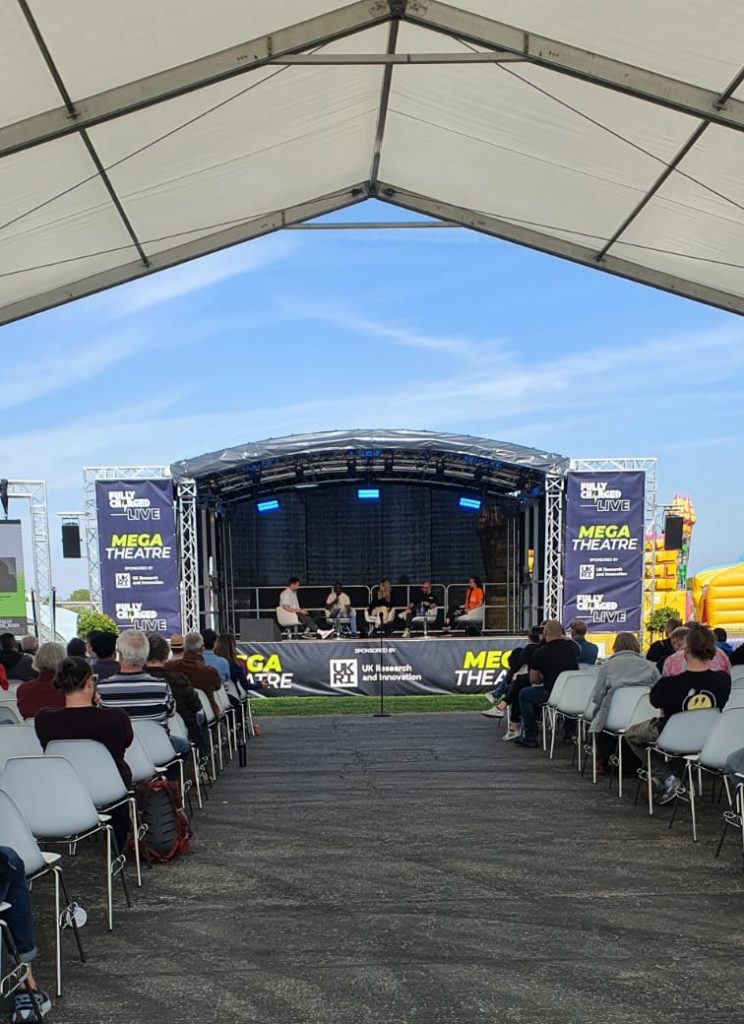 The weather was great which was pretty lucky for us, being outside on the micro-mobility testing track!
The sun came out on Saturday, giving us perfect conditions for teaching folks how to ride EUCs.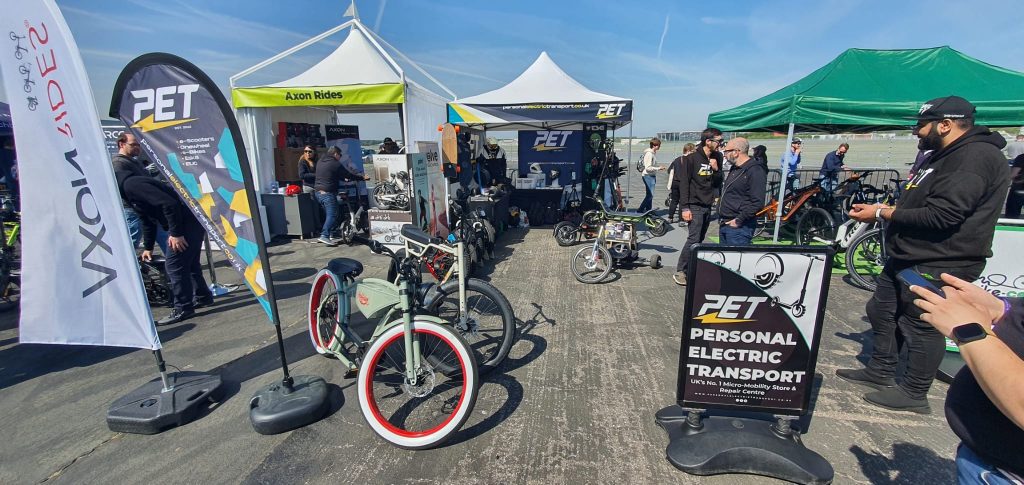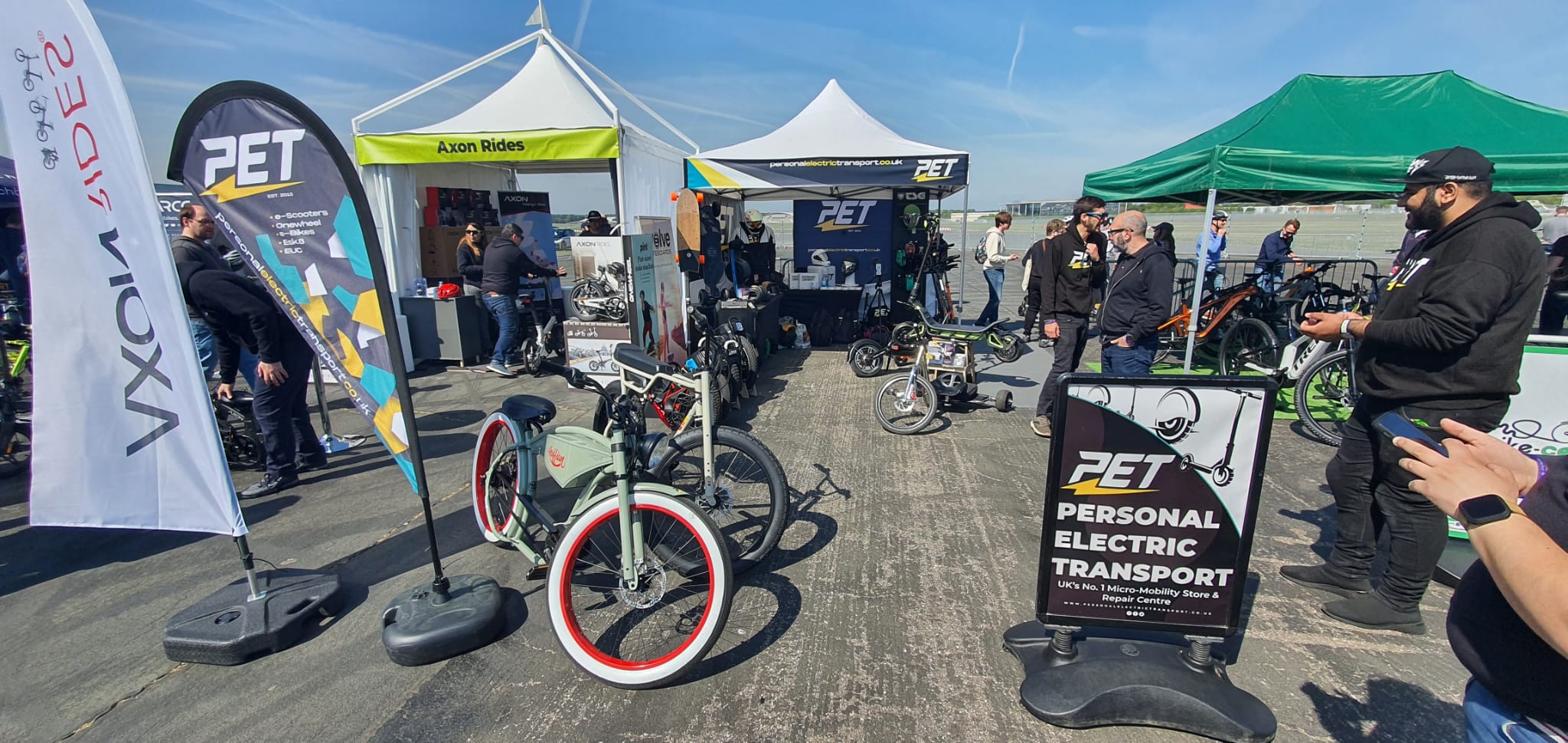 Thinking of coming next time? If you're in a professional or in the industry, we recommend to come down to FullyCharged on the Friday.
If you're wanting an outing for the family, Saturday and Sunday are filled with family fun.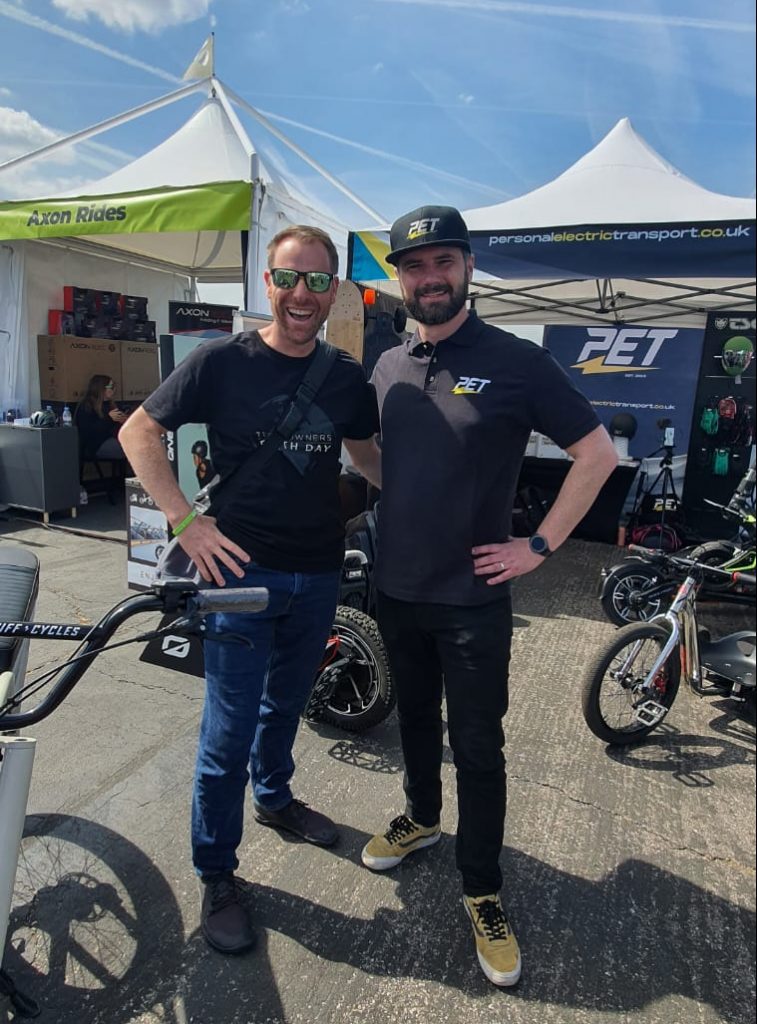 You don't have to wait 'til the next FullyCharged Live to test ride any of the PET range.
Book a test ride down at our Leyton shop.