Posted on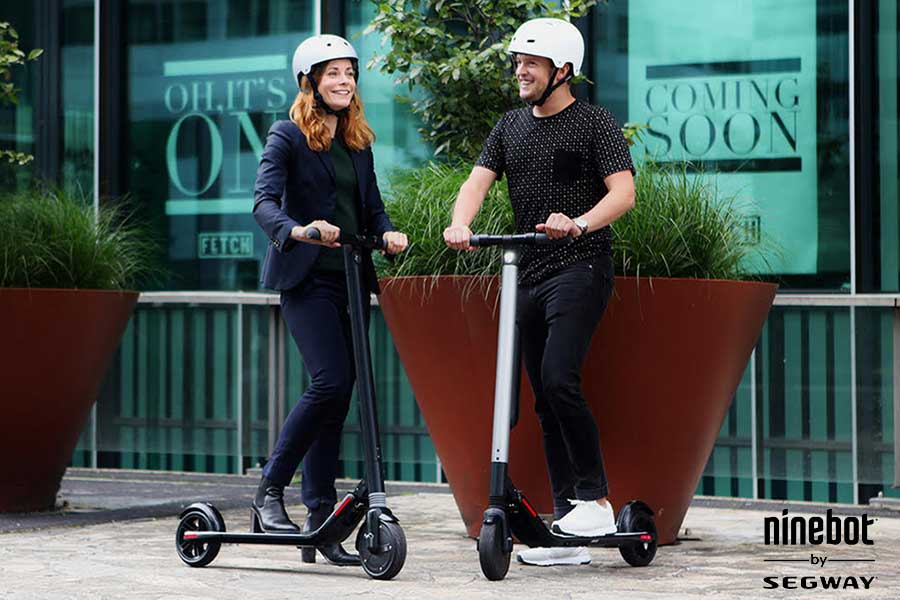 Segway, the king of personal transportation devices, has released a new Ninebot series of scooters, as part of its Segway KickScooter arm. There are two scooters in the series; the ES1 and ES2, with the latter offering a higher top speed and a more comfortable ride. The ES1 and ES2 KickScooters will be marketed under the 'Ninebot by Segway' brand, which was established following Segway's acquisition in 2015 by Chinese transport robotics start-up Ninebot.

Leisure, shopping or commuting – With a total weight of 11.3kg the KickScooter can be carried anywhere one-handedly, making it the ideal travel companion. The front wheel shock absorption and large diameter tires provide a high level of rider comfort, and the anti-lock mechanical and electrical brake ensure a safe braking distance.
The ES1 has a maximum speed of 12.5mph, with a range of around 15.5miles depending on payload, riding style and terrain. It also features an LED digital display, anti-lock brake system and cruise control.
The higher-spec ES2 has a higher maximum speed of approximately 25km/h with similar range and is equipped with rear shock absorption and customisable ambient and rear lights. An optional second battery increases the scooter's range to a potential 27 miles and enables ES2 riders to reach speeds of up to 19mph.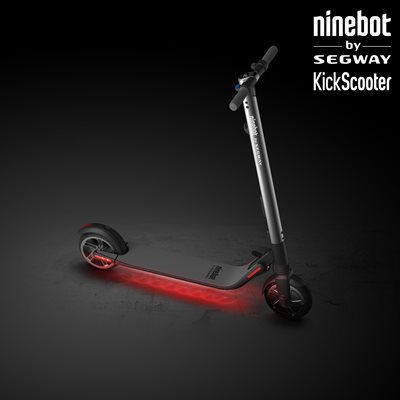 Thanks to the easy one-push folding system, all of the Ninebot by Segway KickScooters can be folded in no time and stored easily in your car or on public transport, taking up a minimum amount of space. During your ride, the eco-friendly energy recovery system makes sure no power goes to waste, while the Smart Battery Management System closely monitors battery performance.
Segway has taken great care of the smallest details so that your traveling comfort and safety can be guaranteed.
The new scooters will be available in Europe from mid-November.
Pre-order price: