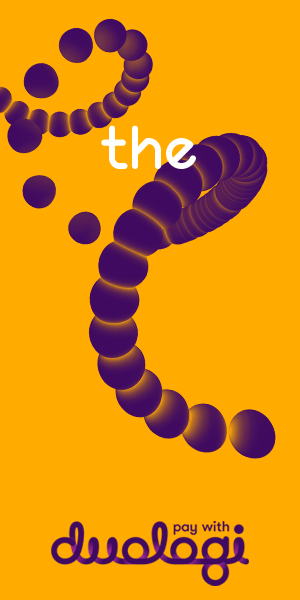 Electric Scooter Finance In A Few Simple Steps
At Personal Electric Transport we ensure a supply of the highest quality electric micro-mobility to London, the UK and beyond. We also believe in matching the right scooter with the right rider.

For this reason, many people come to us and realise that their e-vehicle is an investment that will bring ease and joy to their life. No matter what model they choose, they don't have to disrupt their cash flow.

Now you can get your own quality electric scooter on buy now pay later with PET and Duologi.
Finance is a fantastic way to spread the cost of your purchase. To make it easy we've partnered with Duologi whose smart technology lets you apply for and then complete the loan application quickly and entirely online.

Thinking of choosing e-scooter finance?
When you buy an electric scooter online or in store, we've made sure that it's a simple and quick process.

Just provide us with your full name, mobile number, email and how much deposit you would like to put down. Click on the "Contact us to apply" link below.
Before you apply please note you will only be considered for finance if you are:
At least 18 years old;

In regular full or part-time employment (minimum 16 hours per week or £10,000 per annum, unless you retired and receiving a private/company pension or in receipt of disability allowance);

A permanent UK resident and have lived in the UK for at least 3 years;
Have a good credit history with no late payments, debt relief orders, CCJs, IVAs or bankruptcies.
Our Payment Options
We offer a range of interest-free and interest-bearing finance options to help you spread the cost of your purchase over 3 - 36 months.
We offer finance for products over £750 and you can choose a deposit of 10-50% of the value of the goods.

Now all you have to do is find your perfect ride. You can browse our range and use this simple example guide to calculate what your payments would be considering the vehicle and accessories you choose.

Take this as an example.

Say a customer was accepted for Duologi electric scooter finance and wanted to purchase a Vsett 9+ and a Kali Zoka helmet.

The total cost of the purchase would be £1359.95.

If the customer chose to pay a 20% deposit of £271.99, the remaining amount would be £1087.96.

That remaining £1087.96 would be spread over their selected 6 month option.

This would bring their monthly payment to £181.32 a month.
Another Example:
0% finance over 12 months
Total order value = £600
20% deposit =  £120
Total amount of credit = £480
Duration =  6 months
Representative APR = 0%
Interest charged = £0
6 monthly payments of = £80
Total amount payable = £600
Choice of terms:
3 months - 0.0% APR
with £100 - £750 deposit
6 months 0.0% APR
with £100 - £750 deposit
12 months 6.7% APR
with £100 - £750 deposit
12  months - 18.0% APR
with £100 - £750 deposit
24 months - 18.0% APR
with £100 - £750 deposit
24 months 14.0% APR
with £100 - £750 deposit
36 months 14.0% APR
with £100 - £750 deposit