Get an alert when this product is back in stock.
Next day delivery for orders before 1pm
Description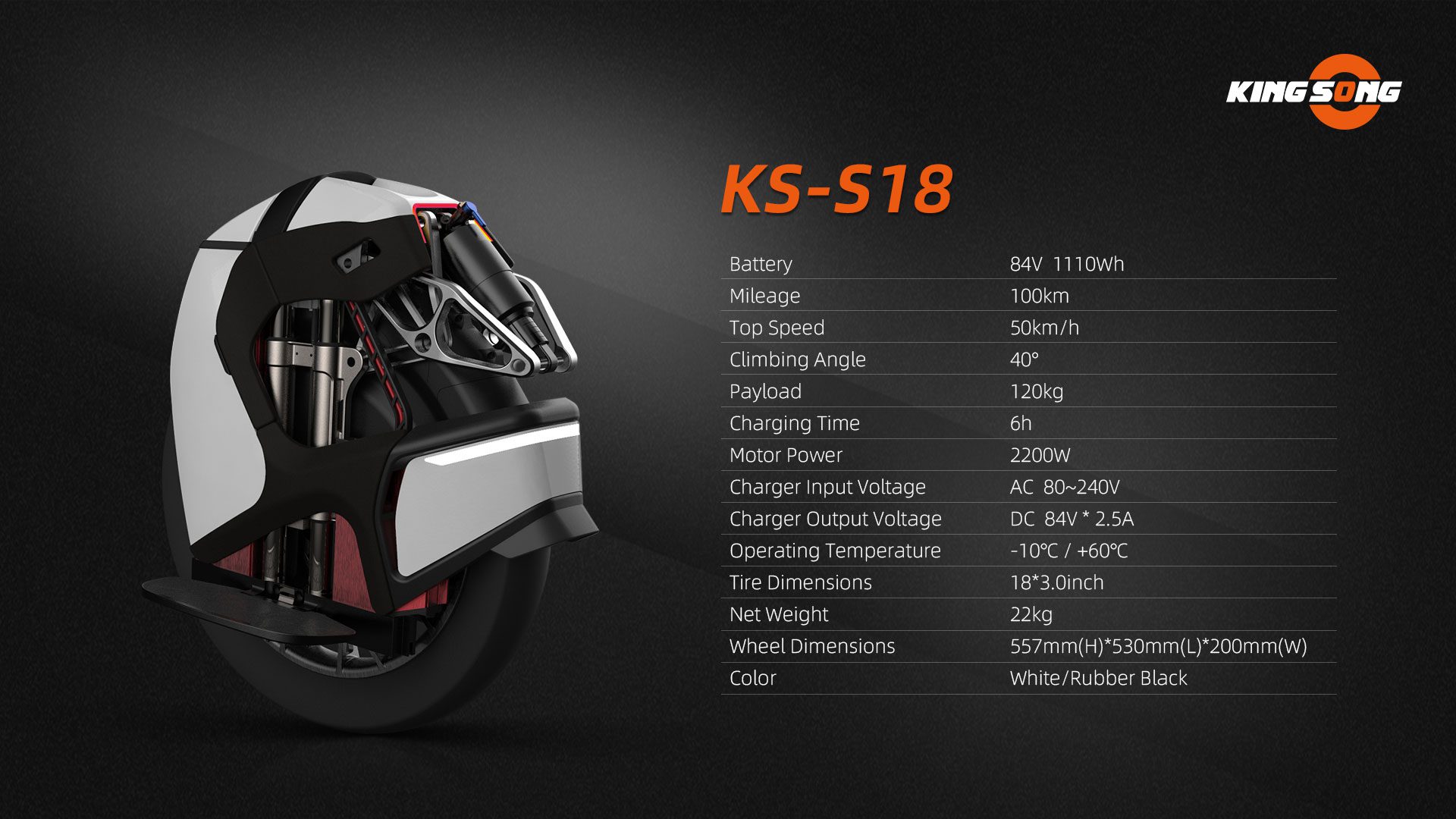 Brand
KingSong Unicycles
Shenzhen King Song Sports Equipment Co. Ltd is a hi-tech manufacturer specializing in
one wheel
/two-wheel electric light vehicles. King Song has been manufacturing self-balancing technology since 2012.

Service & Repairs
Help and advice on the operation of your vehicle.
Advice on pro upgrades.