Product Description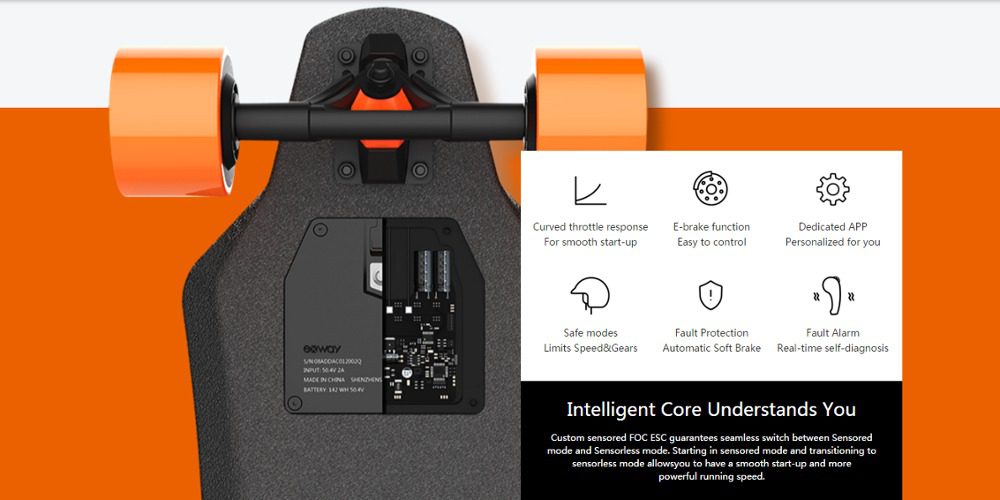 A very advanced easy to ride and control skateboard packed with features and offers such a smooth ride and great handling characteristics.
The ultimate Boys toy for very good reason.
Intelligent Core - Custom sensored FOC ESC
Custom sensor FOC ESC guarantees seamless switch between Sensored mode and Sensorless mode. Starting in sensored mode and transitioning to sensorless mode allows you to have a smooth start-up and more powerful running speed.
Specifications:
Top Speed: 25 mph / 40 kph
Range: 8.6 - 12.4 miles / 14 - 20 km
Power: 2 x 350 watts continuous, 2 x 1000 watts max
Max. torque: 2 x 4.2Nm
Motor type: Hub motor
Battery Type: Lithium-ion
Battery Capacity: 120Wh
Total Weight: 13.8lbs/ 6.3 kg
Max Rider weight/Payload: 440 lbs / 200 kg
Max. climbing angle: 30% ~ 16.8°
Braking System: Electronic Regenerative Braking
Remote Control: Wireless Bluetooth RemoteIntelligent Control
intelligent Alert and Security system
Ergonomic design
OLED screen
Wireless connection: 2.4GHZ
Battery Capacity: 400mAh
Waterproof: IP55
Wheels: Width: 80mm
Contact patch: 56mm
Durometer: 80a
Trucks: Seismic Aeon 45°
Charge Time: 2 hours
Deck Size:Length: 36.8" (93.5cm)
Width: 10.6'' (27cm)
Deck Material: Composite material: Canadian Maple Bamboo Fibreglass Carbon Fibre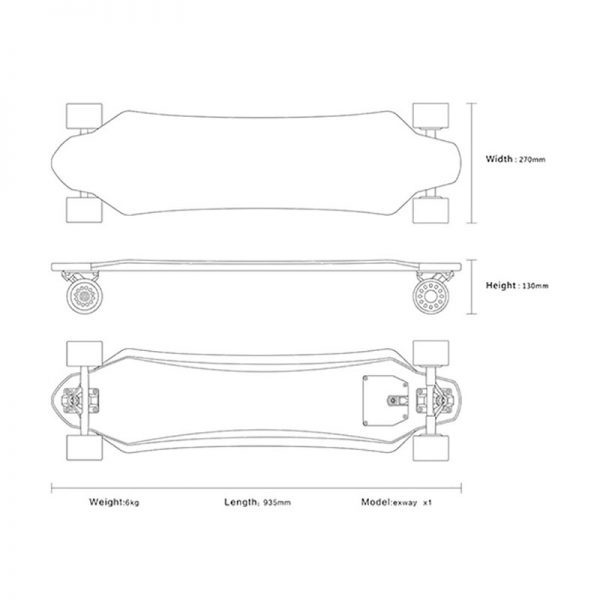 Dynamic performance
Maximum speed:25mph 40km/h
Maximum torque 4.2Nm×2
Motor rated power: 350W×2 Instantaneous maximum power: 1000W×2
Motor control mode: sense sine wave vector control, double closed loop control algorithm Energy System
Maximum endurance: About 16km (actual endurance varies depending on usage and road slope)
Battery Level: 120Wh
External charge: 5V-1A
Charging voltage: 51V
Charging time: 2hours
Charger rated voltage: 100-240VAC, 50/60Hz
Charger rated power: 75W Intelligent BMS: Overvoltage / undervoltage / short circuit / overheat protection / low temperature warning / low battery reminder / automatic sleep / remote wake
Intelligent system
Power output protection/intelligent security alert/intelligent security protection
Brake / Shock absorption
Braking distance: dry 6 m (actual braking distance affected by road condition and speed)
Braking mode: motor suction brake, energy recovery
Damping mechanism: 3mm high elasticity polyurethane shock absorbing bridge pad 90A high resilience polyurethane Bushing
Glide Requirements
Novice mode: glide full 10km before you can release the limit
Speed limit applicable age: 12-50 years old
Maximum payload : 200kg
Trafficability Characteristic
Climbing performance : 30%(About 17°)
Chassis height: height of ground 100mm Waterproof level: IP55 ( live waterproof function, can be used in the rain)
Remote Control
Specification and dimension: 120×50×20mm
Wireless Solution: Low Power Bluetooth 4.0
Battery capacity: 400mAh
Charging parameters: 5V 1A
Screen: OLED 0.9 inch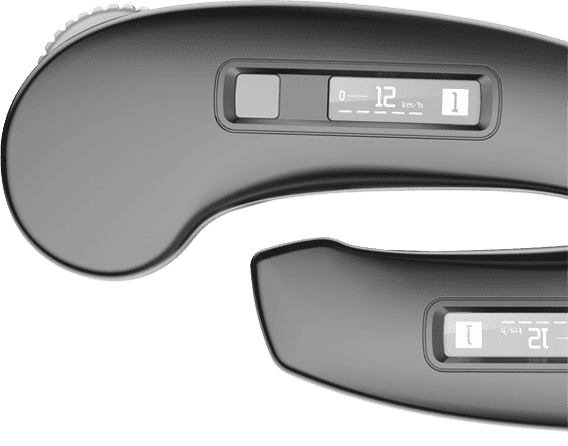 Included:
X1 e-board w/battery
Remote Control
Charger for board
USB cable for charging the remote
Allen Wrench
Skate tool
Product Manual.