A New Era of Urban Mobility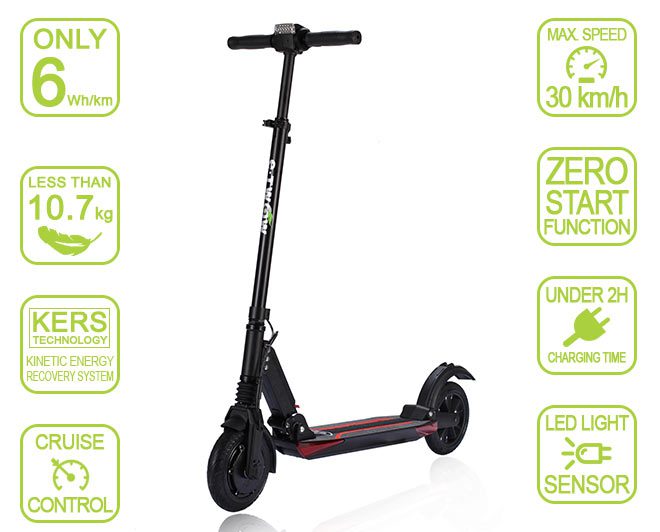 E-TWOW embodies the vehicle of the future and with their innovative technologies, they offer high-performance coupled with unique characteristics for an eco-friendly, urban electric kick scooter.
The E-TWOW has a 3 point folding system and comes in at under 11kg (24 lbs). You can either carry it or simply tow it around making it extremely portable.
The E-TWOW utilizes a kinetic energy recovery system (KERS technology) – a technology first developed for use in high-performance sports cars – to maximize the distance you can cover by recovering energy normally lost through braking.
E-TWOW offers a safe and comfortable ride with front and rear suspension, cruise control, a double braking system (hand-activated magnetic KERS front brake and foot activated friction rear brake), airless tires, horn and automatic headlights.
Additional safety features also include a "zero start" function and an inbuilt maximum speed limit.
Powerfull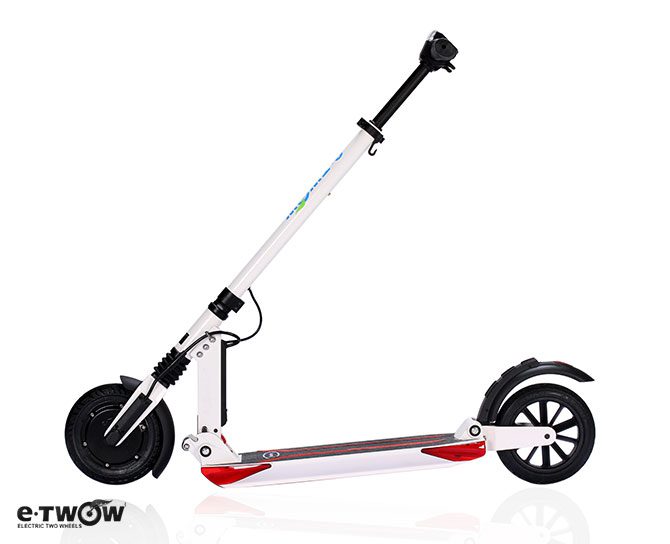 The E-TWOW reaches speeds of up to 38km/h and has a range of 38km.
THE MOST ECONOMICAL VEHICLE
Even with headlights on, the E-TWOW has a power consumption of only 7.15W/km.
KERS SYSTEM
The E-TWOW is the first scooter to utilize KERS technology (KINETIC ENERGY RECOVERY SYSTEM) reclaiming energy otherwise lost to breaking, to maximize the scooter's range between charges. Initially developed for Formula 1 competition, this is the first time such a system has been integrated into an electric kick scooter.
WEIGHT
Only 10.7Kg, making it one of the lightest electric kick scooters on the market.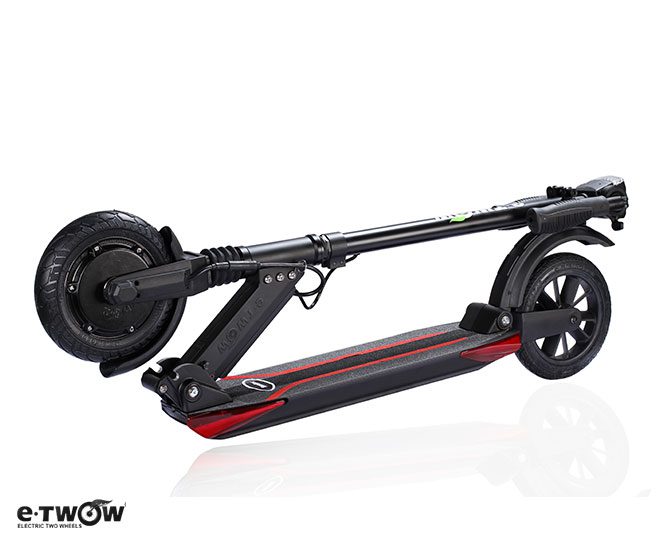 DOUBLE BRAKING – MAGNETIC HAND BRAKING AND REAR FOOT BRAKE
It uses a magnetic brake (without any friction), which also activates the KERS system and a rear foot brake that stops the scooter instantly, making the E-TWOW a very smooth, safe and comfortable ride.
BRUSHLESS DC MOTOR
The brushless front wheel drive motor is a feature found nowhere else in the electric kick scooter market.
LED LIGHT SENSOR FOR THE SCREEN AND HEADLIGHT
Another unique feature of the E-TWOW is the light sensor which automatically turns on the display backlight and headlights in low-light conditions.
Compact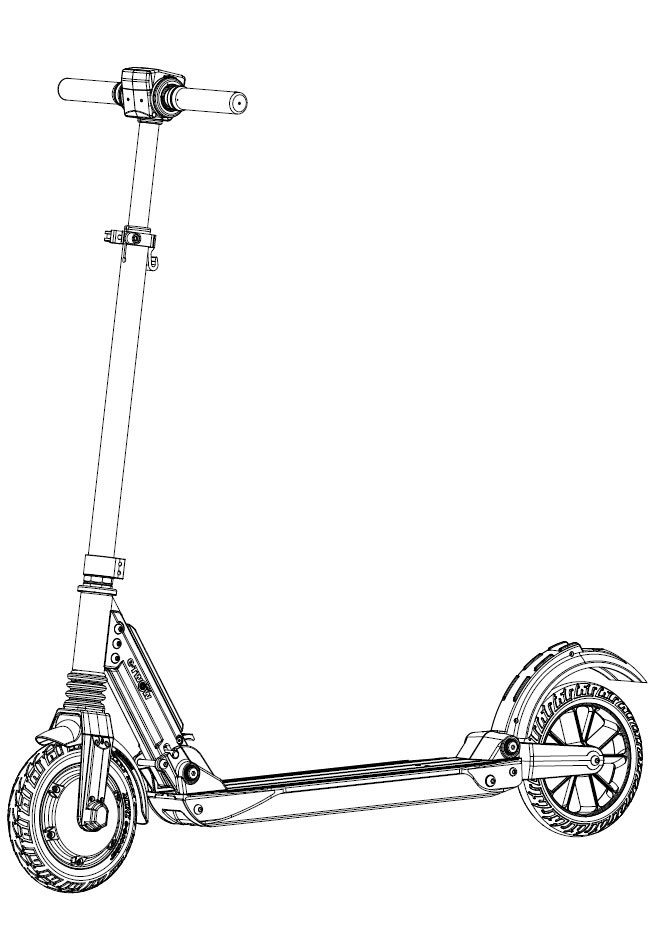 COMPLETE FOLDING FUNCTION
The E-TWOW is a completely foldable, patented electric scooter. Over in 3 easy steps and just a few seconds. The E-TWOW also features an automatic unfolding body.
AIRLESS TIRES
A technology used in the automobile industry, the tires utilize a special material making them durable and reliable, with no risks of punctures.
COMPLETELY DIGITAL DISPLAY
E-TWOW has a digital display that allows you to access all the information you might need. You can see your total distance, trip counter, speed, battery level, and even time and temperature.
FRONT AND REAR SUSPENSION
The E-TWOW has an integrated suspension system that makes the ride very comfortable and secure.
CRUISE CONTROL OPTION
Hold down the thumb accelerator for 5 seconds to set the cruise control speed. This function can be activated or deactivated from the central control unit, according to the user's needs.
Smart
KICK "ZERO START" SETTING
Designed with safety in mind, the "zero start" feature ensures the motor will only engage if the scooter is first pushed by foot to build enough momentum to ensure stability.
MAXIMUM SPEED SETTINGS
Many countries have legislation that imposes a speed limit on electric vehicles. As a result, in the UK the E-TWOW comes set up with a maximum speed setting of 30 km/h (19 mph) so you focus on simply enjoying the ride.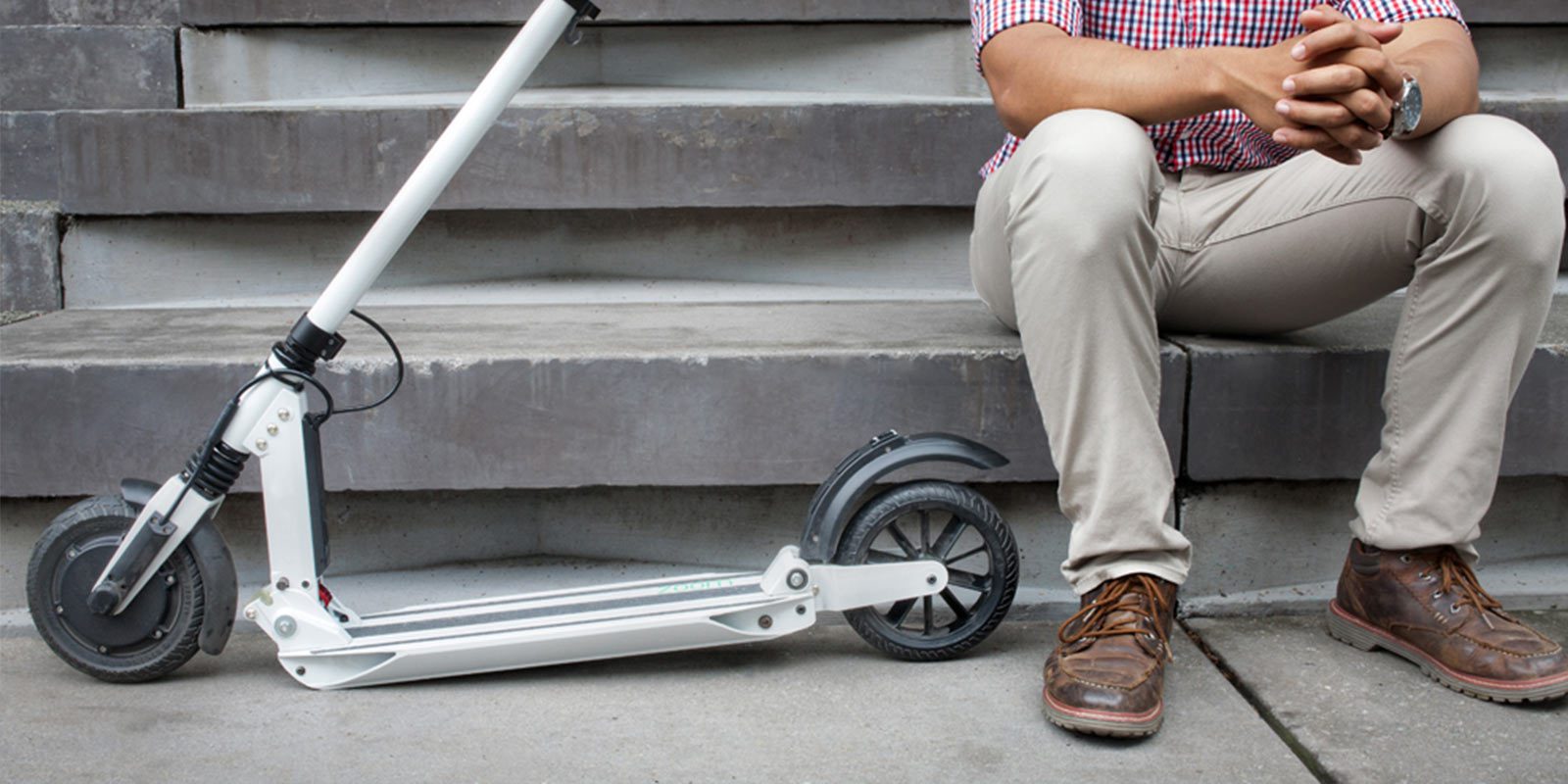 PARKING POSITION OPTION
The scooter's parking position offers the option to park up without having to fold away your scooter or worry about it falling over.
LIGHTING SYSTEM
E-TWOW is equipped with a lighting system made up of 6 powerful white LEDs and a sensor that will automatically start the headlight in low-light conditions.
HORN
Because we share the streets with other users, E-TWOW comes is equipped with a horn on the handlebar to warn others of your presence.
SMALL & COMPACT
When folded, the E-TWOW's size is 94.5 x 30 x 13.5cm / 37×11.8×5.3in, which makes it very easy to carry, store or transport when necessary.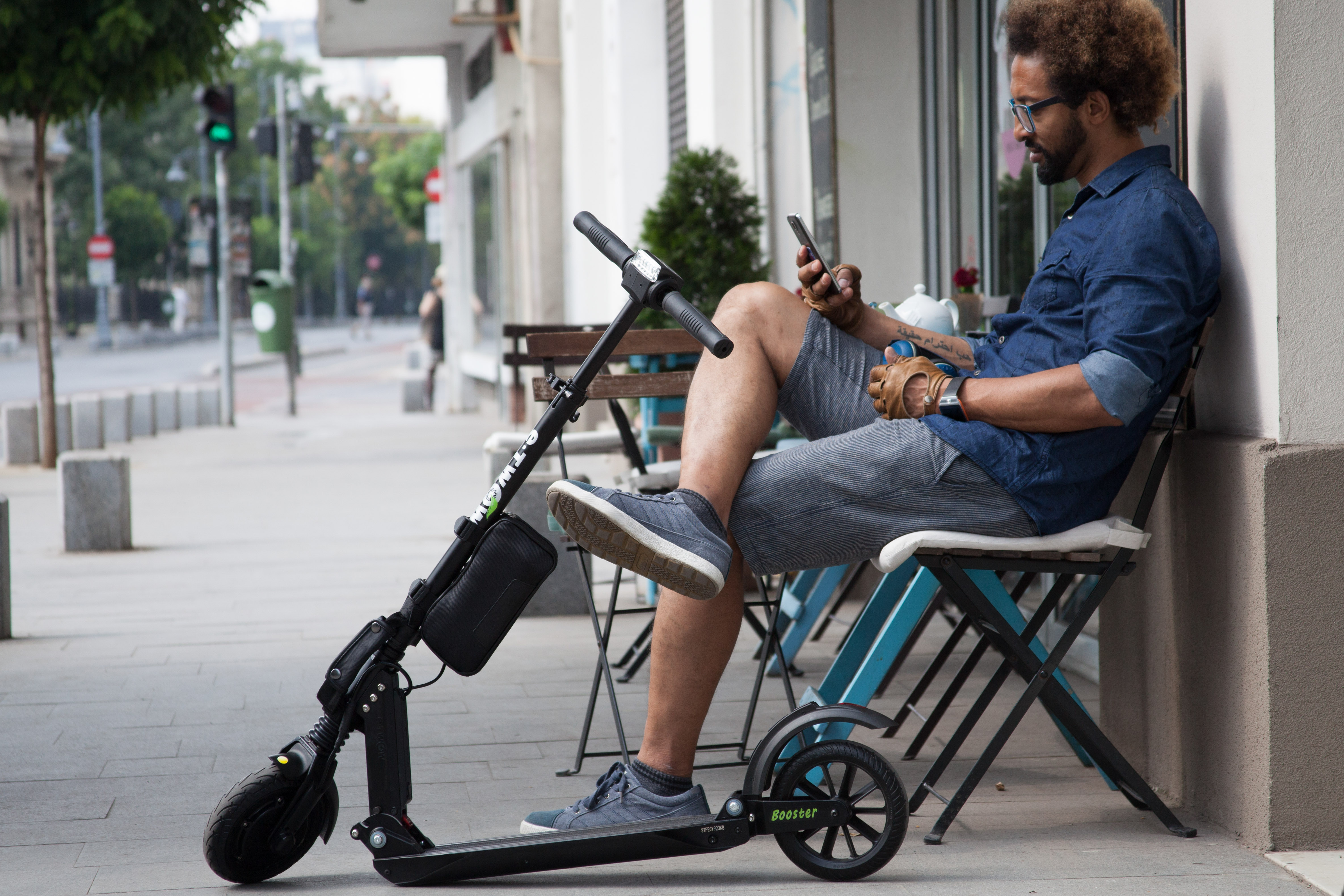 Official Service Partner  | Free UK Delivery | Flat Rate EU |  Need help? Call us 020 3318 2254
go Electric
A new era in personal mobility, with personal electric transportation options that range from 10 miles to 40 miles on a single charge, you can still get to where you need to be, avoid traffic congestion and stay friendly to the environment. Welcome to PET
Accessories & Replacements